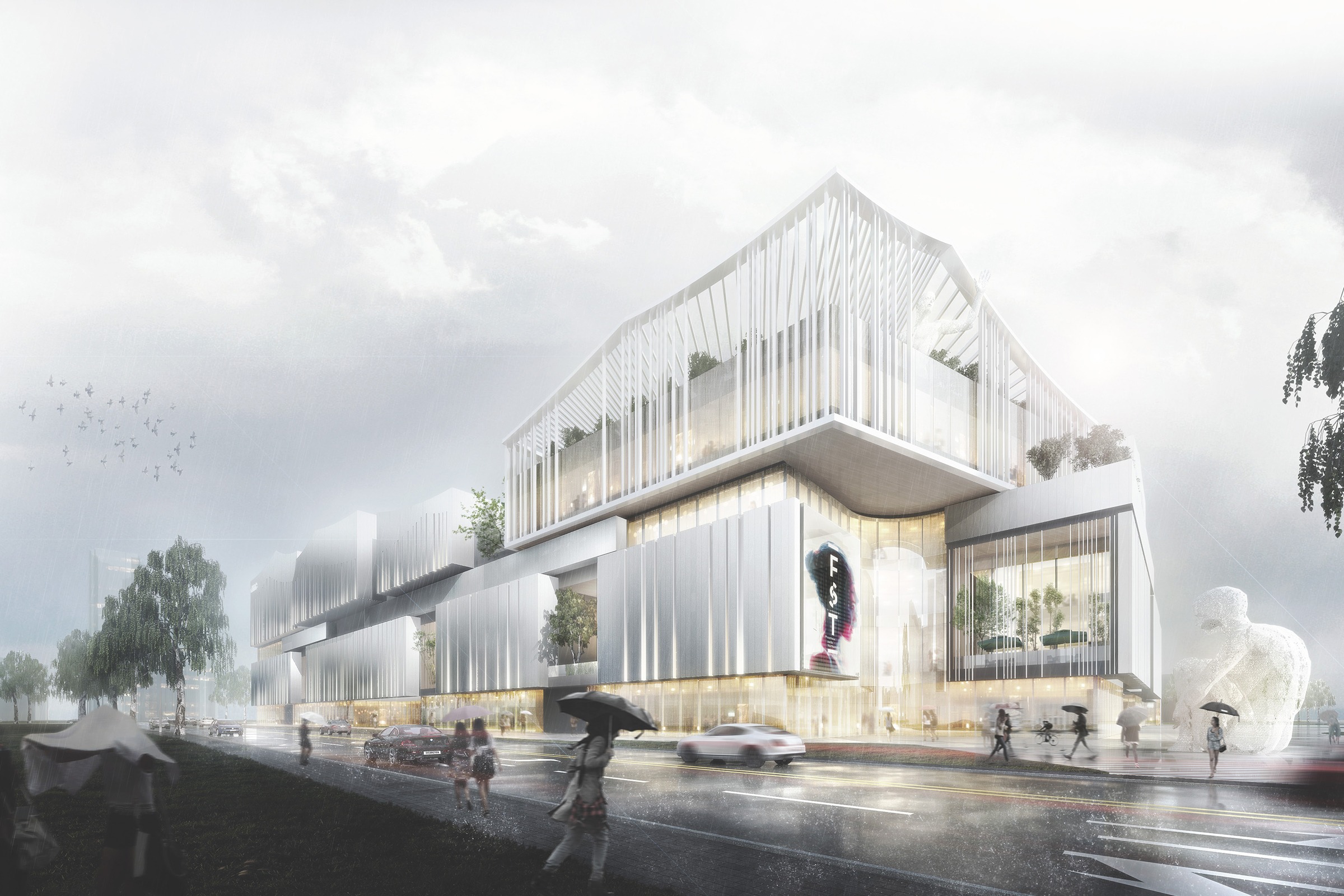 Longfor Zijing Paradise Walk
Location
Hangzhou, China
Site Area
28,557.5 sq m
GFA
83,064 sq m
Client
Longfor Properties Co Ltd.
The project sits on the bank of Wulitang in the West Lake district of Hangzhou, overlooking the mystic river and surrounding landscape. With leisure and wellness as its theme, the lifestyle mall serves as a community hub for local residents. It offers a myriad of retail and entertainment facilities, including international lifestyle and fashion brands, various F&Bs, a fitness centre, spa, a Taichi Garden, a meditation courtyard, an indoor children's playground, an IMAX cinema, and other facilities.

The project captures the essence of traditional Hangzhou Hui architecture, which is known for its elegance, conciseness and magnificence. This is particularly apparent is the building's shaved roof that mimics the iconic Hui-style roof, which creates a strong visual impact, and leaves a long-lasting impression for visitors as a landmark building. Inspired by the idea of Liu Bai in Chinese ink paintings, which mean intentionally leaving blank spaces on the canvas, courtyards are placed at intervals across the development to provide ample space for visitors to relax and unwind. The northwest corner of the building was also set aside as a Zen courtyard, where visitors can enjoy the mesmerising view of the Wulitang River. An infinity pool and wellness centre is placed on the roof of the building, so that citizens can enjoy quick getaway in the urban oasis.
Winning Awards
The 12th International Design Awards 2018
Architecture — Conceptual category (Bronze Prize)