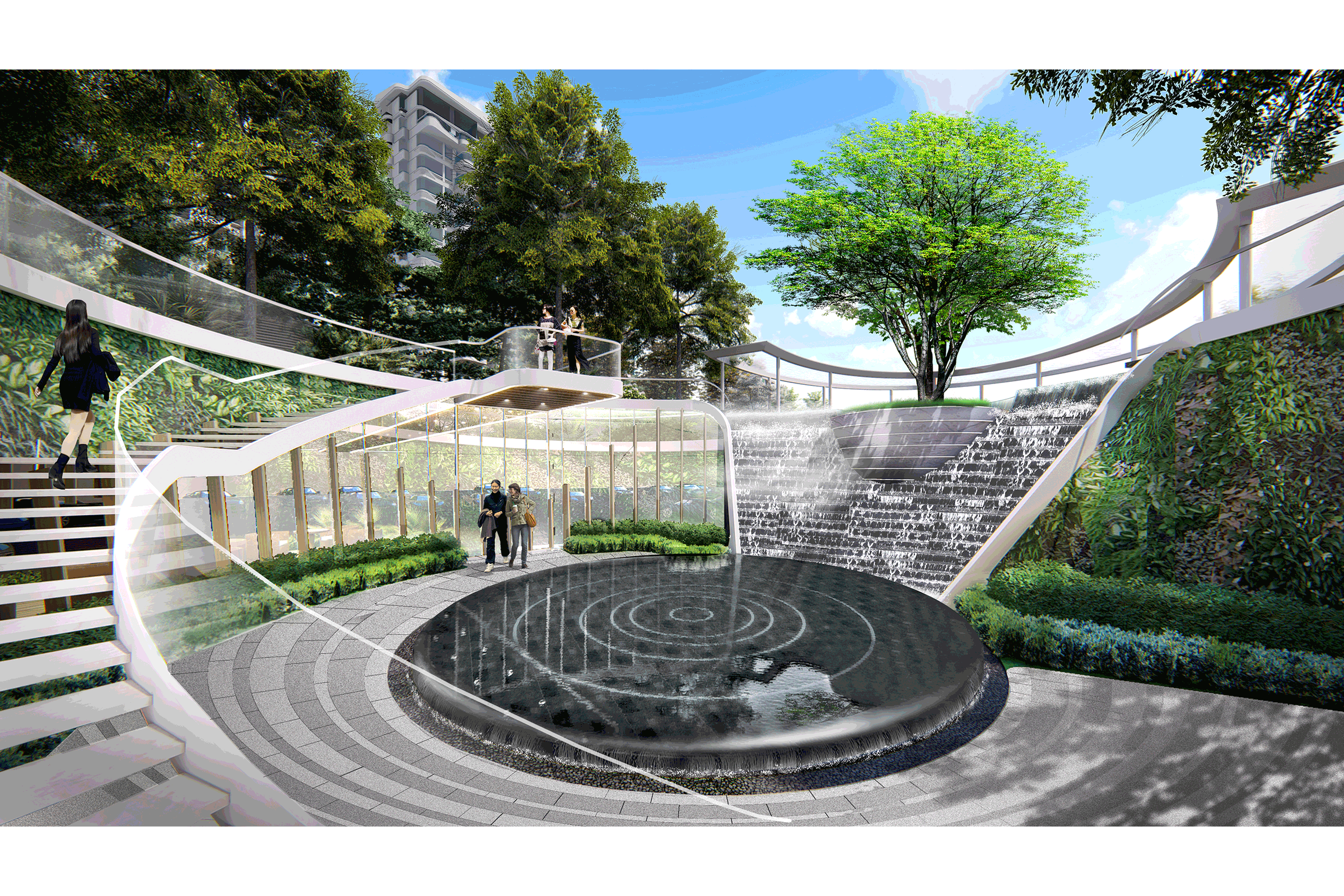 Tianheng‧Bayview
Location
Zhuhai, China
Site Area
36,322.48 sqm
GFA
73,665.75 sqm
Client
Zhuhai Tianheng Properties Limited
LWK + PARTNERS Landscape Team got involved in Tianheng‧Bayview as early as in the project planning stage, enabling the team to respond holistically to the project's overall vision on five aspects: health and wellness, ecology, smart technology, culture and living convenience, as well as deliver a design that respects and embraces nature.

Inspired by the site's proximity to the coastline, the landscape design narrative includes an extensive range of water features, plotting interesting journeys for homecoming residents and those seeking respite in a richly plenished garden. Landscaped areas at Tianheng‧Bayview are designed along five-point spatial succession, "Gate-Hall-Garden-House-Pond", in line with the spatial structure and design logic of traditional oriental painting and garden, creating layers of landscaped spaces and a rich experience.

The garden is a central focus, with a semi-circle of residential blocks running around its boundary, which serves as a place of shared experience. At the heart of the garden sits a massive light well, surrounded by transparent glass with a waterfall on the east side and creating an artful, secluded sunken plaza for inhabitants to escape from the hustle. As it is also the entrance to the basement car park, fresh air and natural light are brought in through the light well, hence reinventing the usual stuffy experience associated with underground space.

The central plaza connects to the green avenue linking up several landscaped gardens, offering an eclectic mix of ground-level and semi-sunken pavilions. Overlooking the seafront is a 108-metre-long infinity pool and waterfall, setting the world record as the world's 'Longest Swimming Pool with Water Curtain'.