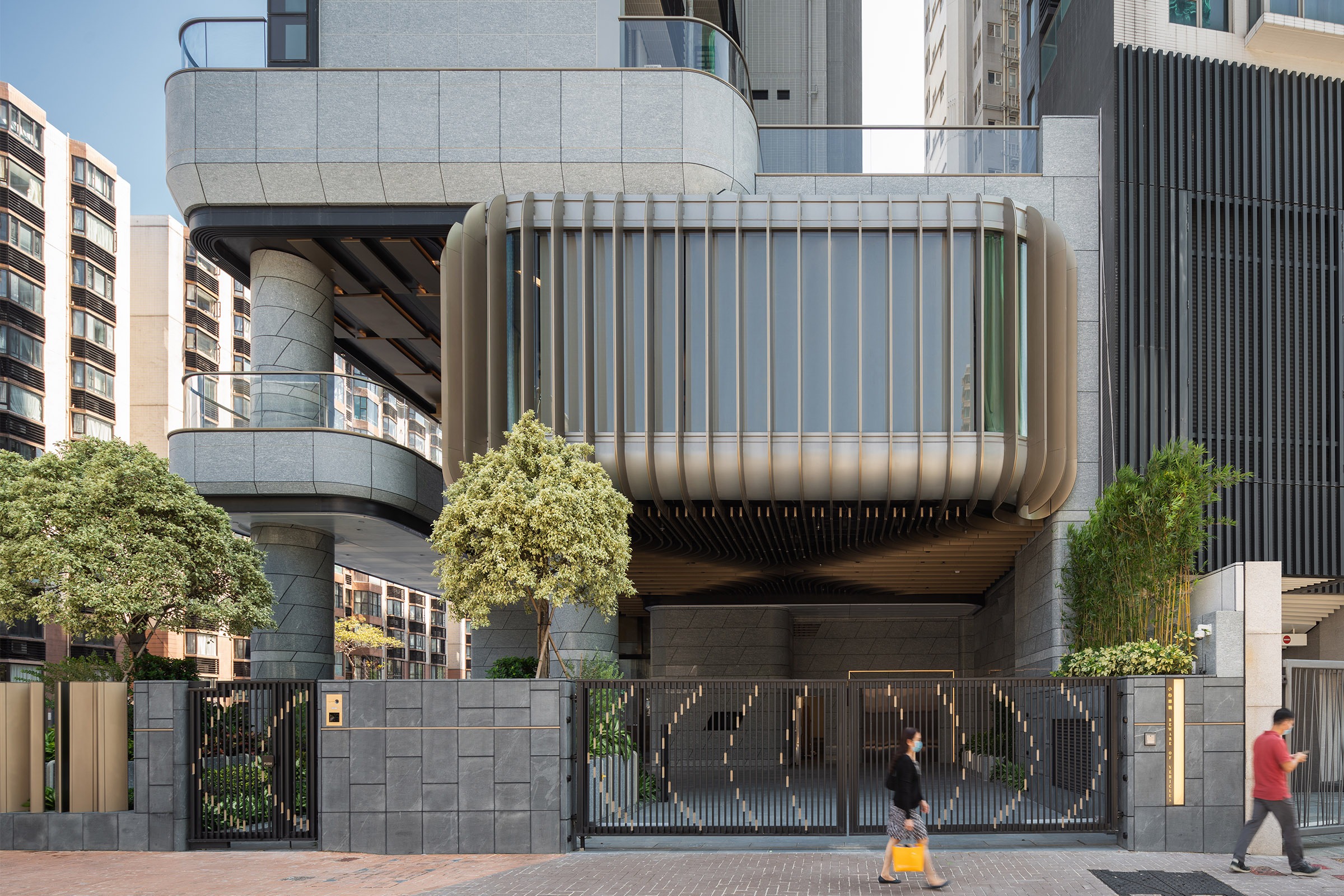 10 LaSalle
Location
Hong Kong, China
Site Area
839.5 sqm
GFA
4,197 sqm
Client
Kerry Properties Limited
10 LaSalle rests on a corner site in Hong Kong's covetable low-density neighbourhood of Ho Man Tin, which is traditionally best known for its concentration of top schools and well-established academic culture.

In close proximity to La Salle College within an urban context, a bespoke design concept is tailored to infuse the essence of literature (reading) into residential property and bring about their harmonious integration with academic vibe. Key architectural expression for Resident's Recreational Facilities can be read as metaphor for an opened book with flipping pages, not only to extend residents' living experiences but also facilitate their interactions and engender a sense of community.

The slender 19-storey single block is oriented to maximise the angle of view towards the famous Lion Rock and nearby cityscape, further facilitated by large glass windows letting in generous sunlight. The tower is also set back from the street to mitigate the blocking of views by nearby buildings, especially for lower units, while at the same time reducing any street canyon effects.

The use of materials (aluminium and granite), texture (shiny and sculptural) and colour palette (bronze and light grey) all have a strong association with 'contemporary' in style and 'craftsmanship' in details. It is the residence for modern families to enjoy a unique lifestyle in the city.

10 LaSalle is infused with subtle touches of luxury executed through high-standard craftsmanship, celebrating boutique modern home living in an age of information explosion. Rather than just a property asset, it is conceived to be a tasteful collectable.
Winning Awards
MUSE DESIGN AWARDS 2022
Architectural Design – Residential (Gold)
A&D Awards 2021
Architecture – Best Residential / Housing (Gold)
The 8th CREDAWARD 2021-2022
Residential Project – High-end Boutique Housing Estate (Gold Award)