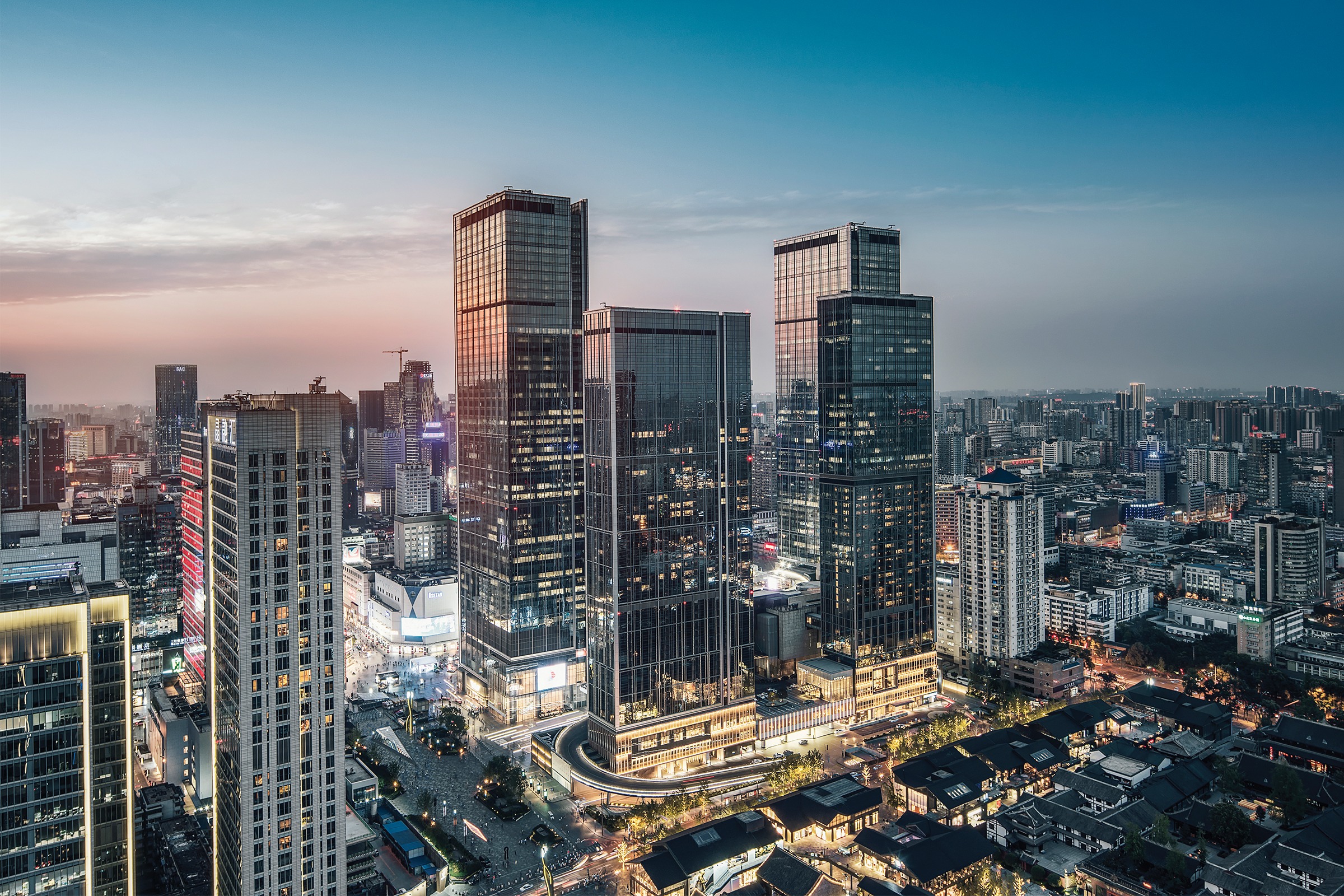 Chengdu IFS
Location
Chengdu, China
Site Area
54,900 sq m
GFA
757, 306 sq m
Client
The Wharf (Holdings) Ltd.
The project is located at the cross section of Hongxing Road and Chunxi Road, a key passageway in the city of Chengdu, China. The development is comprised of three office towers, a hotel tower, a commercial podium and an underground basement.

The project intends to create a new urban commercial centre and catalyse development of the surrounding area, bringing a new retail model to the city and setting a new benchmark for the city's skyline. The design celebrates the city by amplifying the spirit of its streets. Innovation and internationalisation are injected into this new, financial, cultural, leisure and entertainment hub.

Mixed-use developments are gaining reputation among the public and cater for a wide range of customers, users and visitors. The project has redefined the lifestyle of Chengdu people, and has become a new landmark of the city.

Winning Awards
China Engineering and Consulting Design Awards 2017
Winner of Architecture Engineering Award – 3rd Prize
Quality Building Award 2016
Building Outside Hong Kong (Non-Residential) Category – Grand Award
VIVA Best-of-the-Best Design and Development Award 2016
Best-of-the-Best Global Award
USGBC Leadership in Energy and Environmental Design Award 2016
EBOM – Platinum Certification
Real Estate Design China Award 2016
Top 10 Golden Commercial Projects by China – Real Estate Architects
ICSC VIVA Award 2015 – Best-of-the-Best Design & Development
ICSC Asia Pacific Shopping Center Awards – Gold Award
ICSC Asia Pacific Shopping Center Awards 2015
Design & Development Excellence – New Developments – Gold Award
Hong Kong Interior Design Association Award 2014
Asia Pacific Interior Design Awards
China Property Awards 2014
Best Mixed-Use Development (China)