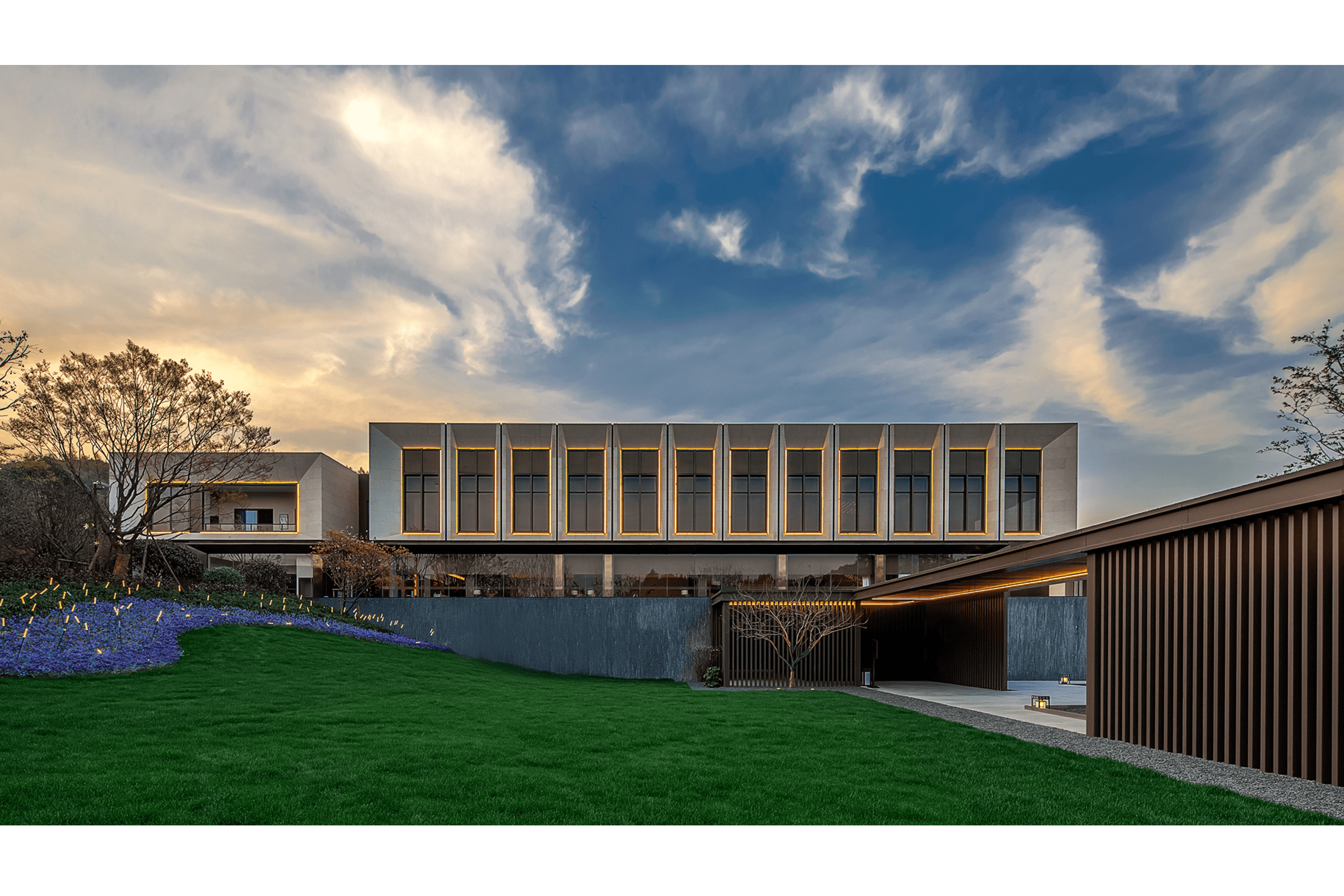 CIFI Majestic Mansion Sales Centre
Location
Hangzhou, China
Site Area
93,336 sqm (including residential area)
GFA
278,750 sqm (including residential area)
Client
Hangzhou Xiyue Property Ltd.
Located in Lin'an district, Hangzhou, the project faces Wan Ma Road on the east, Fu Xing Street on the south, and leans against the Lion Rock to the north. The design is an embodiment of the area's livelihood, contemporary techniques, and transcendence of the Wuyue culture. It builds upon the backbone of modern technology, covered with subtle cultural veils. The details are garnished with traditional materials, giving the design the unique spirit of Hangzhou culture.

The project is situated in a location where it enjoys both silence and vibrancy; with the convenience of the city and the tranquillity of the mountains, it enjoys the best of both worlds. The design also take into consideration the geographical properties and views to create a hillside residential project that balances health, style and modernism. Here, residents can enjoy their own, better lifestyle.

The sales centre will be reformed into a kindergarten at a later stage, which is a factor that has been taken into account in the layout of the project to ensure that the space can fulfil such functional needs. The cleanliness and modern outlook, the mirroring lake and the architecture complement each other to compose a quiet elegance for the project.
Winning Awards
14th Kinpan Awards 2019
Best Pre – Sale Property of the Year – Residential and Condo – Grand Final
13th Kinpan Awards 2018
Best Pre-Sale Property of the Year (Zhejiang Division)
Best Pre-sale Property of the Year – Grand Final