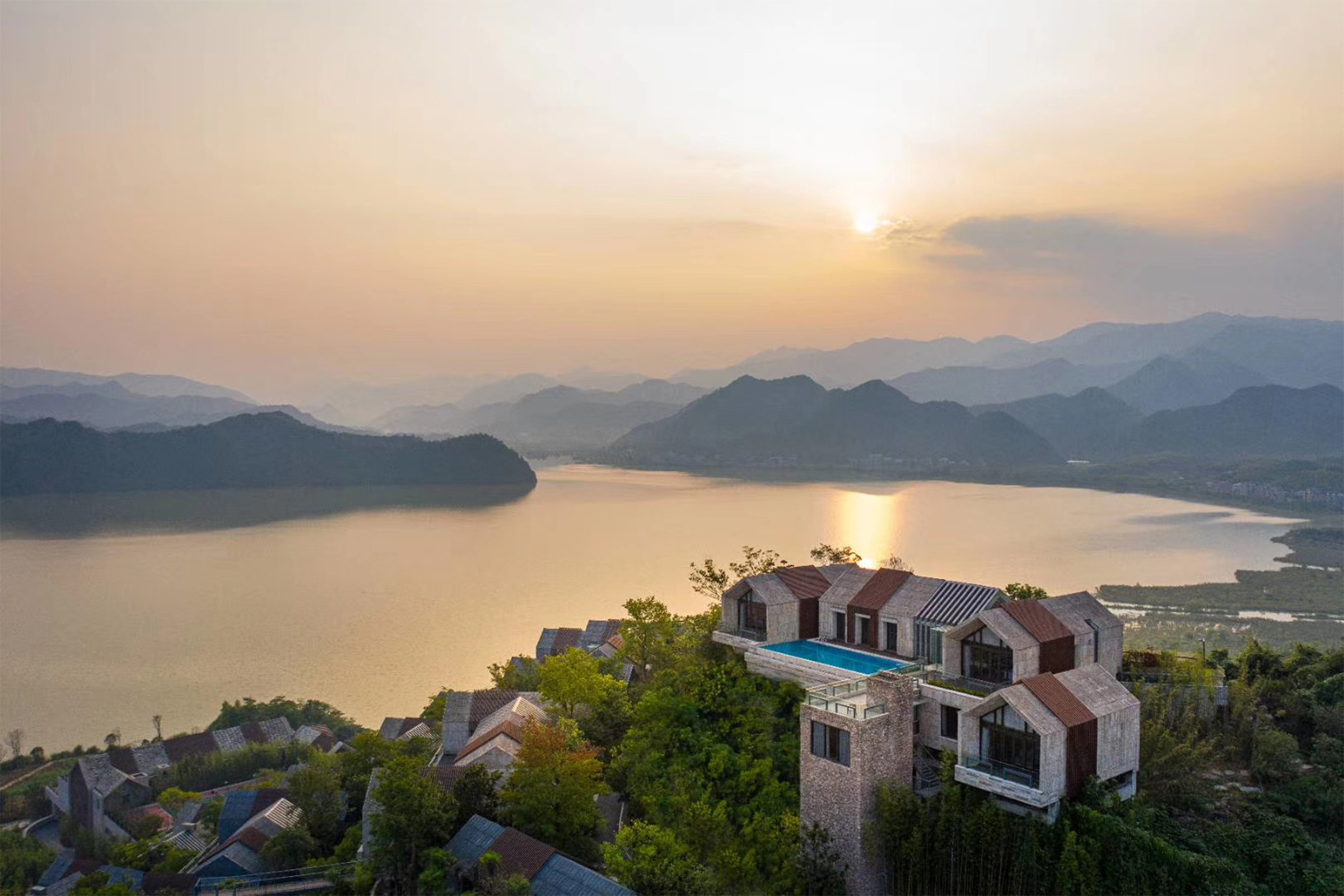 Conrad Hangzhou Tonglu
Location
Hangzhou, China
Site Area
77,416 sqm (Phase I)
about 20,000 sqm (Phase II)
Client
Shanghai CCIG Real Estate (Group) Co., Ltd.
(Hotel operator: Hilton Worldwide Holdings Inc.)
Involvement
Landscape Renovation (Phase I)
Landscape Planning and Design (Phase II)
Situated by the Tianxi Lake and surrounded by green mountains, Conrad Hangzhou Tonglu is bestowed with rich natural resources including 270-degree scenic views.

LWK + PARTNERS is responsible for its landscape renovation in phase I, and landscape planning and design in phase II. The place celebrates natural ecology and the cultural context with integrated design features, setting up a three-way dialogue between nature, architecture and people.

The LWK + PARTNERS Landscape Team took inspiration from mountains, waterscapes, wilderness and art to form a 'unity of land and water' design framework, extending the spirit of hospitality outward into the green. Local customs are taken into account in creating a sight line filled with nine visual attractions, taking visitors on an immersive journey through land and water.

There are significant height differences between various parts of the site, which the team turns into a thriving terraced garden with local character. Visitors can pace through multilayered foliage via stone stairs or barrier-free ramps, punctuated by comfortable rest spaces. Native reeds are preserved as much as possible, while a lakeside pavilion provides an excellent venue for intimate weddings.

Photo credit: Hilton Worldwide Holdings Inc.
Winning Awards
5th ELA International Landscape Award 2021
Ten Landscape Projects of the Year