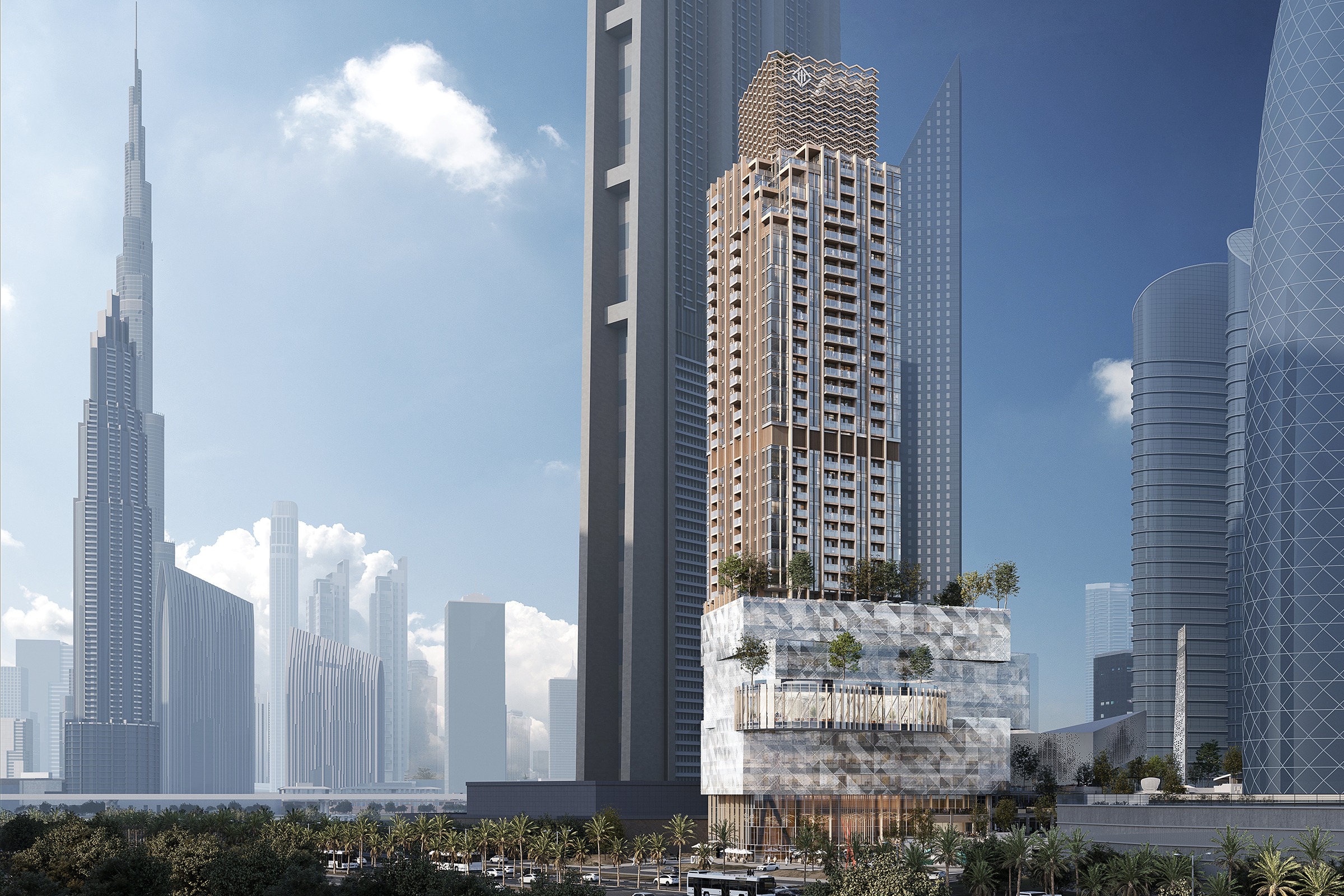 DIFC Living and Innovation Two
Location
Dubai, United Arab Emirates
Site Area
9,675 sqm
GFA
571,000 sqft
Client
Dubai International Financial Centre (DIFC)
Programme
Mixed Use Tower, Residential, Offices, Conference Center, Retail
DIFC Living and Innovation Two, Dubai's first mixed-use development in the Dubai International Financial Centre (DIFC). The project, consisting of more than 170 upscale residences, aligns with DIFC's vision of enhancing its position as a leading lifestyle destination and global financial center. The development will offer high-quality amenities, including an infinity pool, fully equipped gym, play area for kids, and upscale retail stores, among others, to provide an exceptional urban living experience.

The building comprises 144,155 square feet of offices and co-working spaces, and 38,303 square feet of retail space. The conference center is expressed architecturally through a distinctive curved extrusion that cantilevers out from the building façade, offering exceptional views of the district. The building form, composed of interlocking geometries, provides breathtaking city views and corresponds to the unique geometry of each function, such as residential, commercial, retail spaces, and conference centre.

LWK + PARTNERS created a vibrant public realm that seamlessly threads through the edge of the street to the top of Gate Avenue, encouraging connectivity. The twisted cube at the top of the tower will become a landmark for the Dubai skyline, housing a signature restaurant, and placing the new development at the forefront of exclusive dining and leisure experiences. The design was fully developed in a virtual reality environment to test the design components and facilitate efficient and swift approval processes.