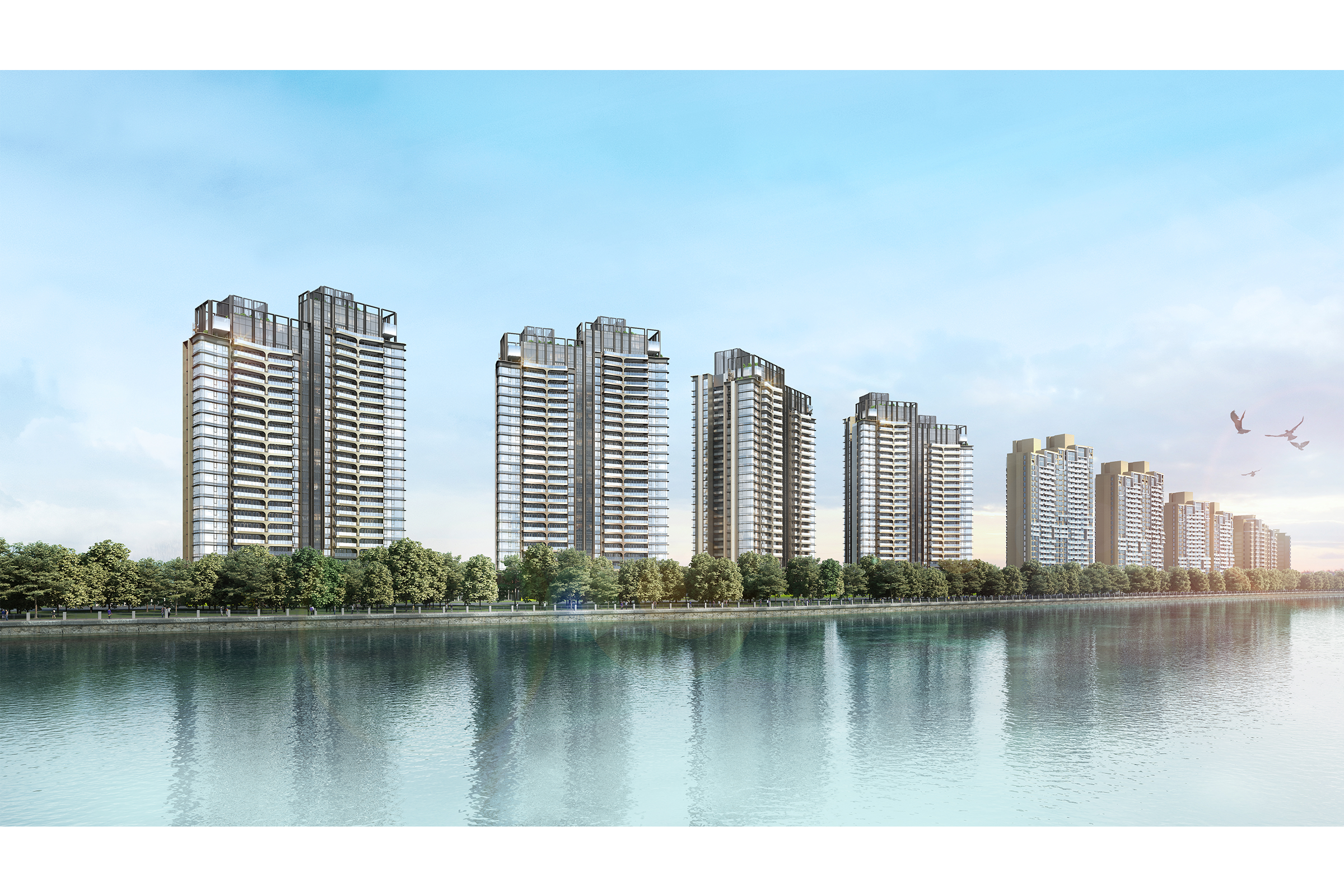 Green Shore Residence Phase II
Location
Guangzhou, China
Site Area
530,227.9 sqm
GFA
177,612 sqm
Client
Fok Ying Tung Group
Sitting at the tip of Luoxi Island in Panyu, Guangzhou, Green Shore Residence Phase II is embraced by Pearl River on three sides enjoying expansive views of the stream. It comprises eight towers of varying heights which are arranged in pairs along the coast in a dynamic skyline, opening up wide viewing corridors between them. Four towers are strategically rotated to open a 270° panoramic river view for most units while keeping the glamour of Guangzhou's city centre in sight.

An elegant translucent building design celebrates a mix of light and soft, setting up an intimate dialogue between life and water and redefining the local waterfront lifestyle. The façade features aesthetic details that look like flourishing tree boughs, invoking a sense of growth and abundance. Such sculptural qualities help connect manmade architecture with the natural landscape and water. Anodised aluminium panels are used for balconies while terrazzo is used to clad the ground-level structures for maximum visual integration with the outdoor greenery and outdoor seating area.

Taking into account the climate, environment and resources of the southern Lingnan region, as well as site characteristics and functional needs, the project incorporates a rich diversity of greenery, public spaces and open courtyards defined by excellent ventilation and natural lighting. People are encouraged to enjoy the gardens to the full while sustainable building standards are met.
Winning Awards
International Property Awards – Asia Pacific Property Awards 2021-2022
Best Residential High Rise Architecture for Guangdong Province, China (5-Star)
MUSE DESIGN AWARDS 2022
Architectural Design – Residential (Platinum)
German Design Award 2021
Special Mention for Excellent Architecture – Conceptional Architecture