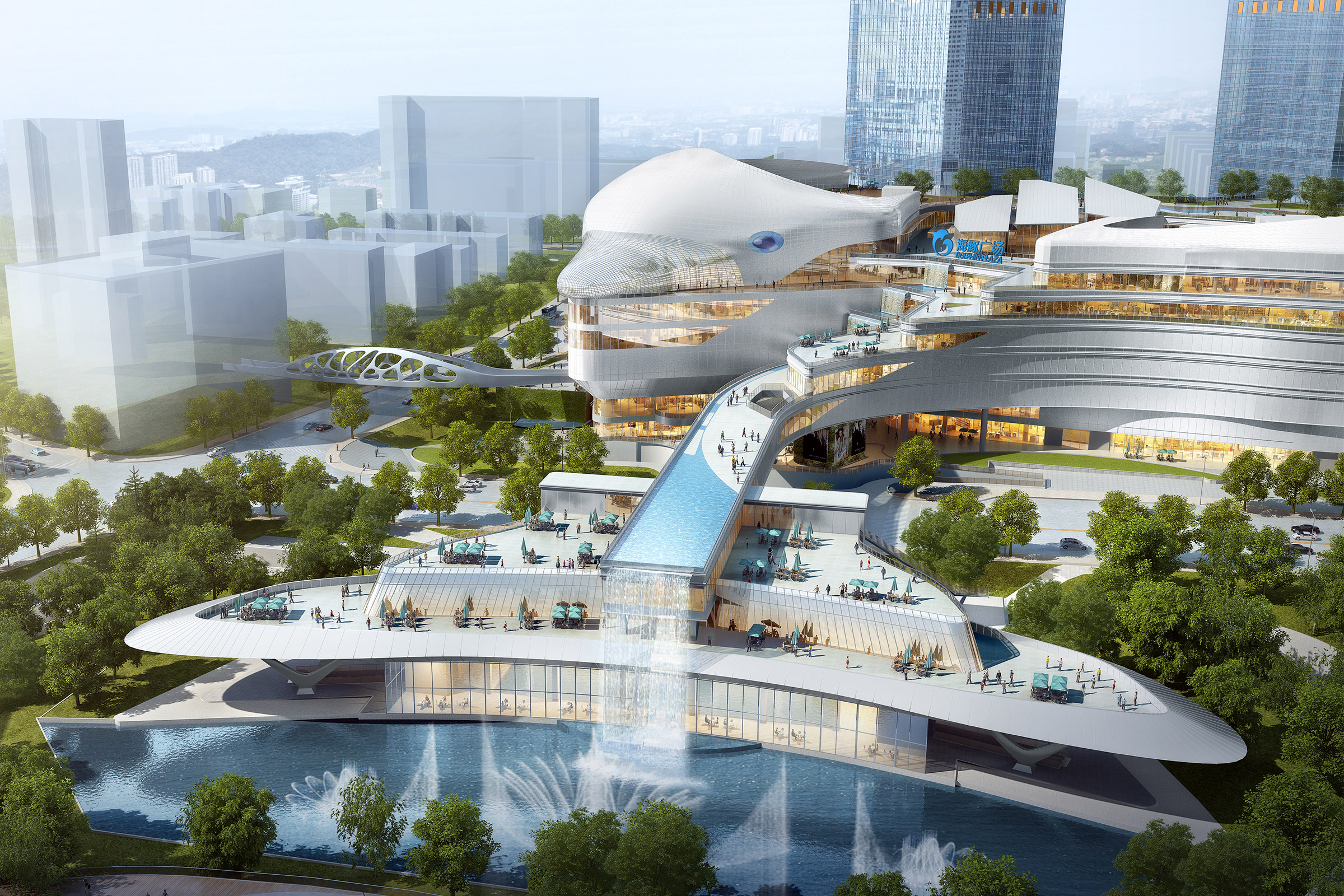 Guiyang Twin Towers
Location
Guiyang, China
Site Area
75,626.27 sqm
GFA
851,895.63 sqm
Client
Homnicen Group
The project is located in Huaguo Yuan of Nanming district, Guiyang. The 71-storey east tower and 69-storey west tower are both connected to a six-storey commercial podium with five underground levels. The east tower is office-oriented, while the west tower is for hotel and serviced apartment uses.

The project breathes a new soul into the city, establishing itself as a new iconic landmark. The twin towers are designed with an emphasis on balance and symmetry, adding a sense of elegance to the rectilinear architecture. The façades celebrate simplicity: the outlines appear natural and smooth from afar while a close examination reveals layers of details. The grand lobby is set between the towers and reiterates the design of the towers. Installation of skylights allows sufficient penetration of natural light and provides a unique view of the twin towers.


*The first concept of the retail component was done by another practice.
Winning Awards
GBE Office Building Award 2021
Best Super High-Rise Office Buildings (Finalist)