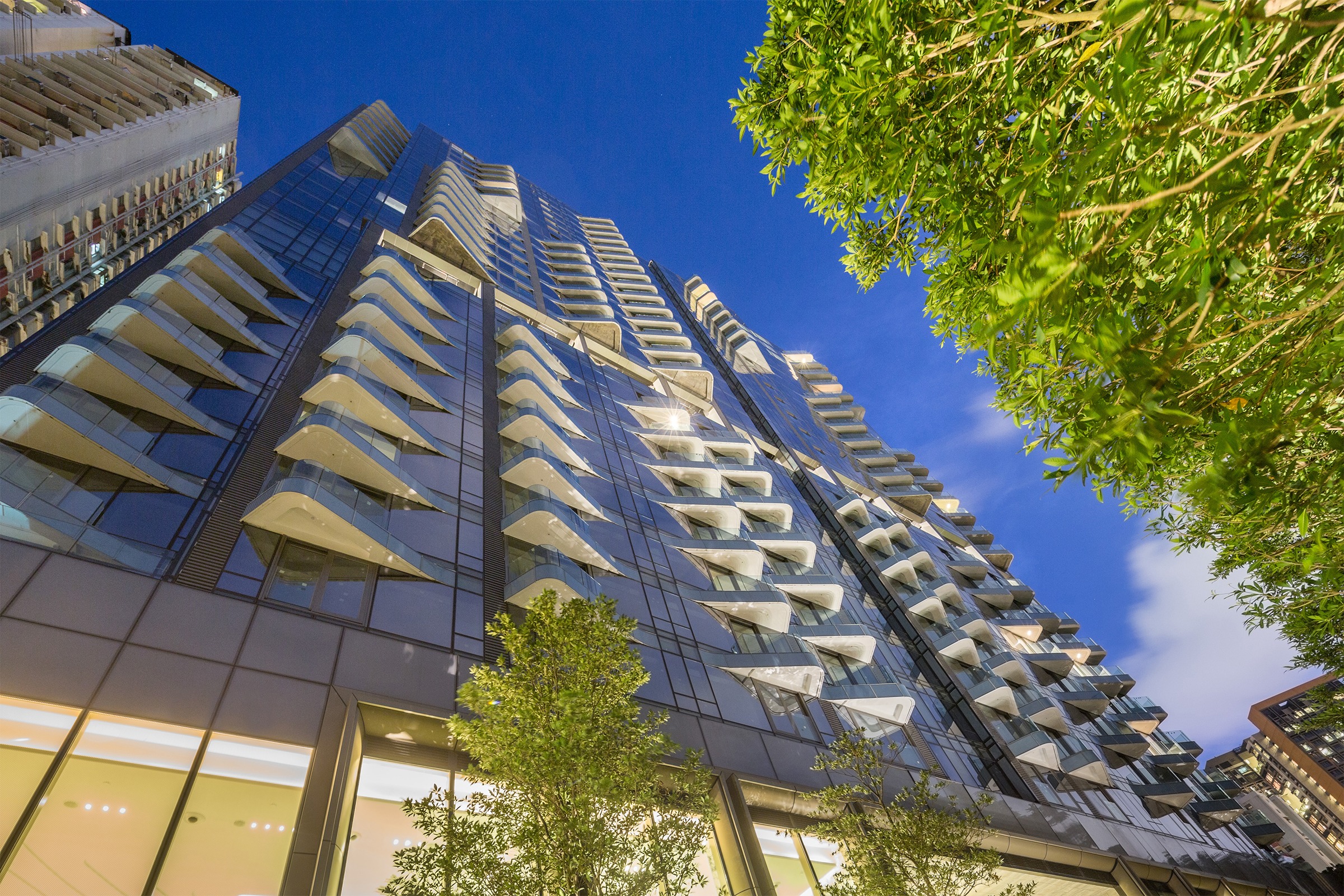 Homantin Hillside
Location
Hong Kong, China
Site Area
1,900 sqm
GFA
14,287 sqm
Client
Nan Fung Group & Wing Tai Properties Ltd.
Homantin Hillside is located at Hung Hom, Hong Kong with two 32-storey twin residential towers, offering 178 residential units of various sizes and layouts, a 3-storey podium, housing the clubhouse and car parking facilities, as well as a 2-storey basement car park.

The façade adopts a unique streamlined design such that it stands out from neighbouring buildings. The curved balconies enriched the building form and gives dynamicity to the façade. The curvature extends upwards along the glass curtain wall and blurs the proverbial line between the towers and sky. The rigid glass curtain wall facing the busy streets is in stark contrast to the tranquil internal courtyard; leaning against the hillside, the integration of the development's modern architectural design and nature forms a completely different atmosphere.

Through careful manipulation of internal unit layout, the hillside scenery and harbour view are maximised for residents from all levels to create a relaxing living environment.
Winning Awards
HKGBC BEAM Plus NB V1.1 2018
Final Platinum Rating