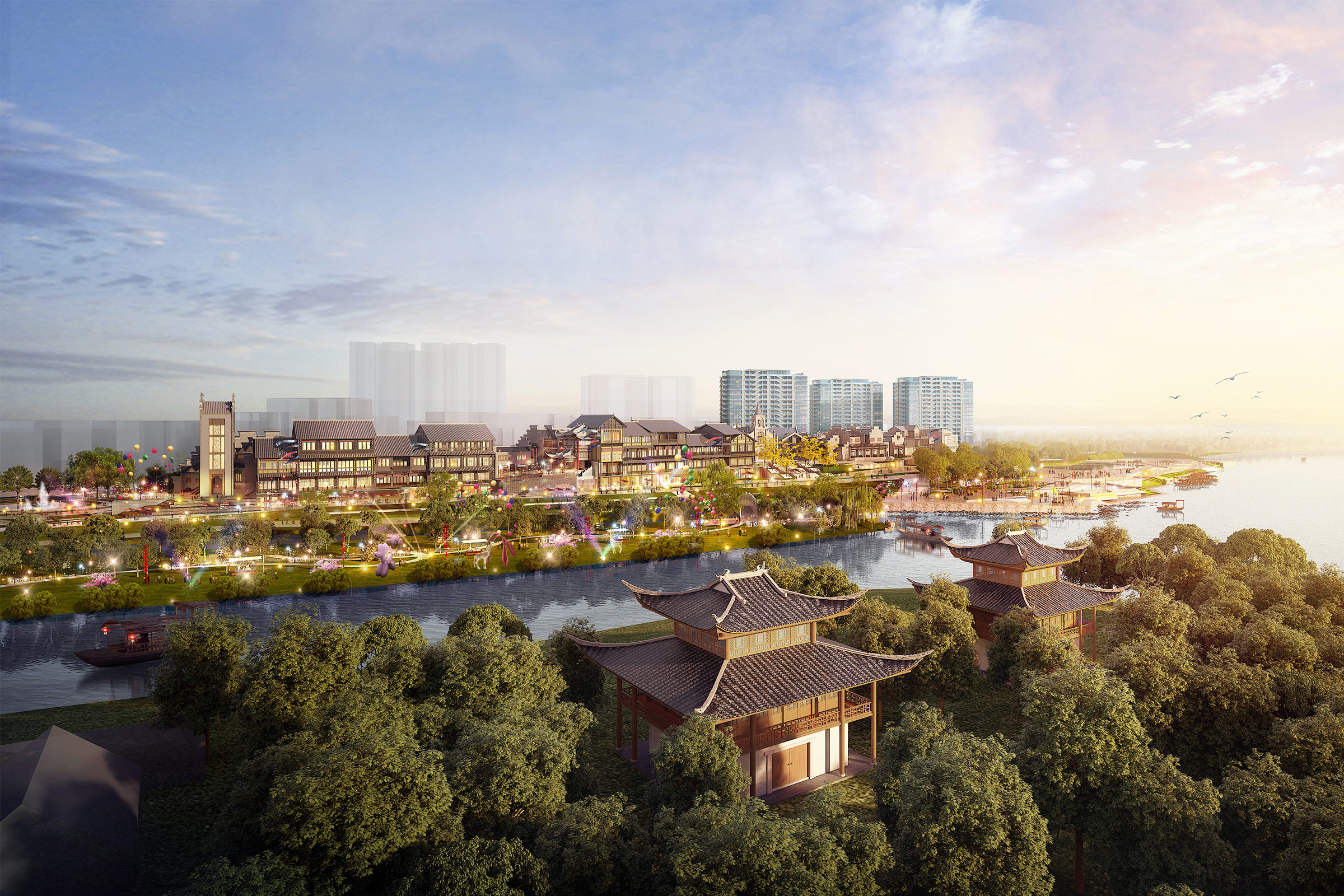 Hunan OCT Caoqiao Cultural Commercial Street
Location
Hunan, China
Site Area
54,565 sqm
GFA
110,000 sqm
Client
Hunan OCT
Hunan OCT Caoqiao Cultural Commercial Street is part of Laiyan New Town in Hengyang and shares its vision to create a multifunctional urban space with a mix of recreational tourism and city living.

It is named after the nearby Qingcao Bridge, an area once bustled with numerous local taverns, forming one of the famous 'eight wonders of Hengyang'. The project aims to re-create this vibrancy with a mix of traditional local architecture and modern living space, responding to contemporary needs in a rich cultural landmark.

The masterplan includes a wealth of exciting lifestyle elements like local gourmet, cultural experiences, shopping, health and entertainments – all connected by a central Caoqiao Street with vernacular buildings on both sides. A blend of traditional courtyards and modern commercial design forms a distinctive experience for customers.

Plenty of open spaces are available, providing events and performance venues for the community. Green, engaging promenades are laid along the riverfront, bringing nature into commercial spaces for a healthy, walkable landscape.

The apartment blocks provide different layouts but with a common intention to create a laid-back lifestyle with everyday needs conveniently at hand. First levels are reserved as a layer of green space with communal platforms inserted on higher levels, inviting natural wind as well as beautiful river views into the living space.