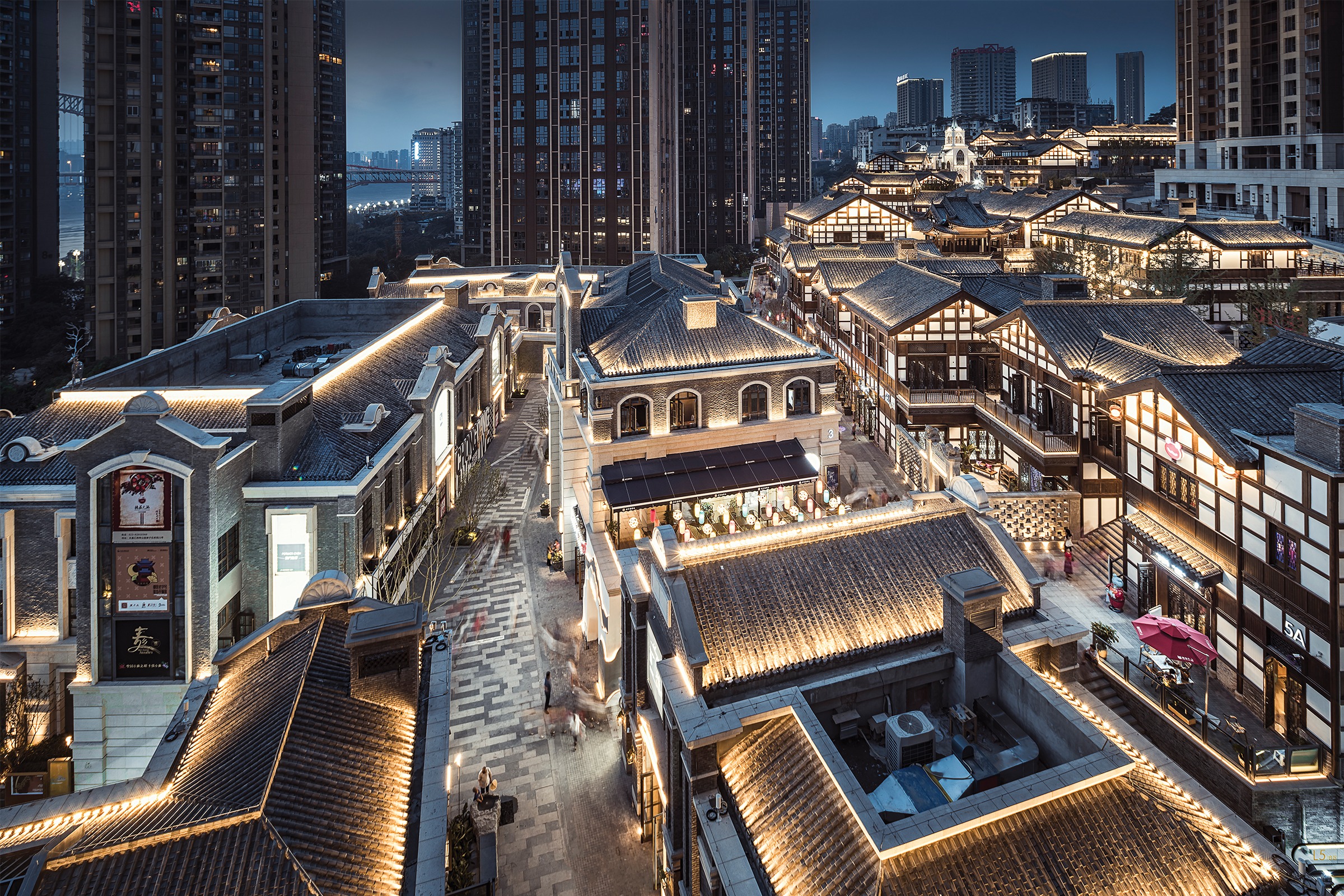 Landmark Riverside Danzishi Old Street
Location
Chongqing, China
Site Area
21,500 sqm
GFA
54,000 sqm
Client
Hongkong Land
China Merchants Group
The commercial regeneration project has not only elevated the commercial development of the area, but has forged a comprehensive cultural retail experience. It bridges the old and new as well as the oriental and western. It is a perfect example of reinterpreting the past with a modern touch that highlights cultural heritage in line of new developments.

As Masterplanner and Design Architect, the project team adopted a modern Chinese architectural style. Inspired by the glamour of old Chongqing, many of the old scenic attractions have been preserved, while other historical buildings have been refurbished and revitalised.

The concept of 'one street; two docks; four courts; ten scenic attractions' outlined the variety that exists in the project, but more importantly, it revealed the central axis of the development – Danzishi Old Street. The historical and cultural aspect of the project complements its commercial value. By recreating these nostalgic streets in a modern light in line with current contexts, new value is added to old buildings, and together, they have composed a beautiful harmony.

The project is the first 4A national scenic area designated under the theme of 'port culture and Grade 9 hill slope forms'.
Winning Awards
5th Jinwa Award 2019
Jury Award
Best Architectural Award
Best Architectural Design Award – Shortlisted
Cityscape Awards for Emerging Markets 2019
Built Retail Project Award (Winner)
International Property Awards – Asia Pacific Property Awards 2019-2020
Retail Architecture for China (Winner)
The 5th CREDAWARD 2019
Commercial Project – Merit Award
The Global RLI Awards 2019
RLI International Retail & Leisure Destination 2019 – Winner
MIPIM Asia Awards 2018
Best Retail Development – Gold Winner
13th Kinpan Awards 2018
Best Commercial Development of the Year (Southwest and Northwest Divisions)
Best Commercial Development of the Year – Grand Final
AAAA Class National Scenic Area 2018
Port Culture And Grade - 9 Hill Slope Landforms