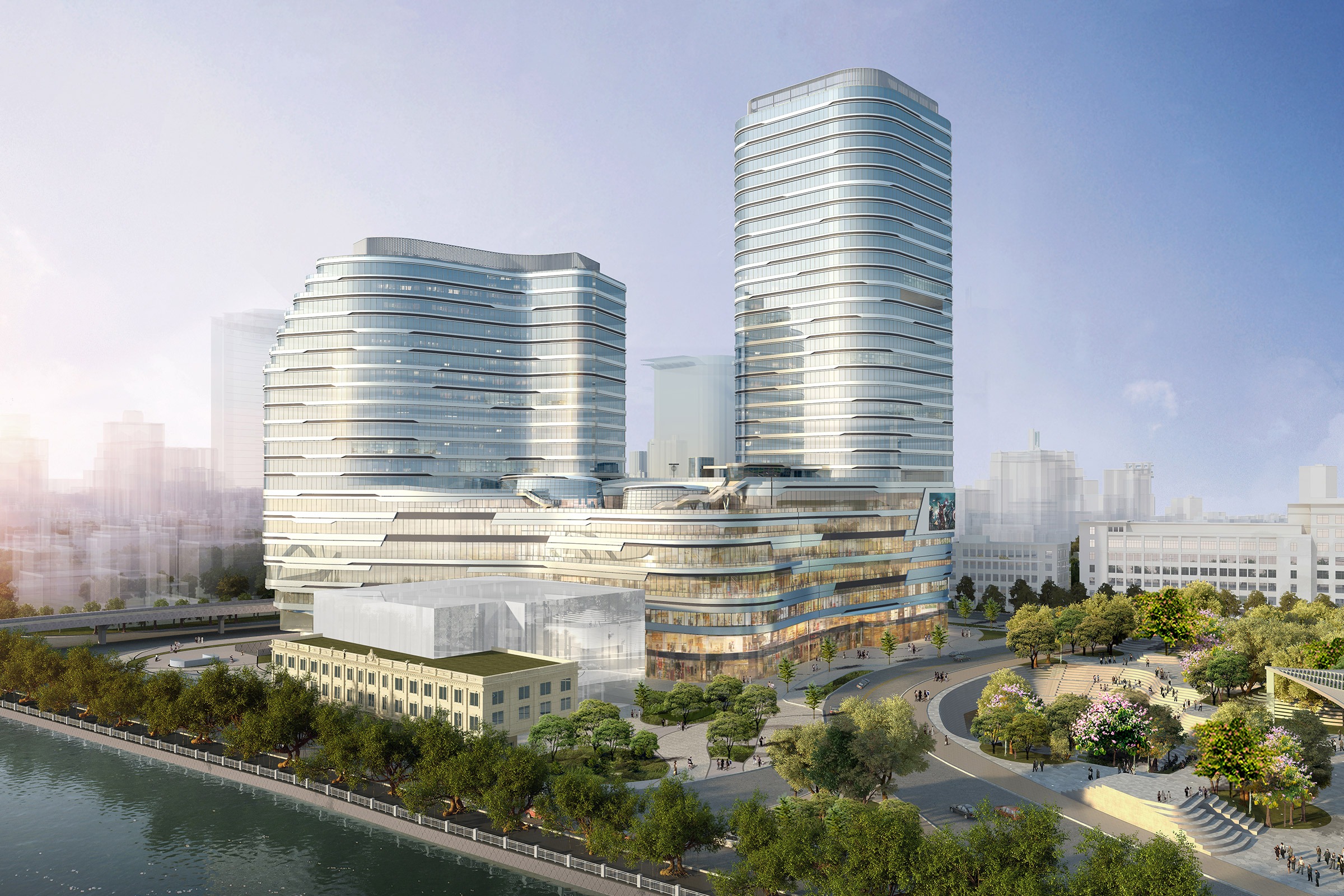 LUMINA
Location
Guangzhou, China
Site Area
21,629 sqm
GFA
165,020 sqm
Client
Henderson Land Development Co. Ltd.
LUMINA is located in Guangzhou's Yuexiu district, composed of two office towers and a podium retail mall. It enjoys direct connection with the Haizhu Square metro station and prime views of the Pearl River.

The community around Haizhu Square is studded with traditional wholesale businesses of dried seafood, toys, textile and shoes. With the completion of LUMINA, a new lifestyle featuring a smarter synthesis of work and lifestyle will emerge. Commerce, entertainment and social life interweave at LUMINA, pushing forward an economic upgrade.

The project will also create a modern stir in the area with brisk wavy façades to echo the shimmering waters of the Pearl River. A series of pleasant open spaces are born out of terraced elevations, rejuvenating the waterfront community with diverse elements.


*Early planning of the retail podium and North Tower was done by another practice.

Winning Awards
Architecture MasterPrize 2021
Architectural Design – Mixed Use Architecture (Honorable Mention)
The 4th REARD Global Design Award 2019
Commercial Development - Silver Winner