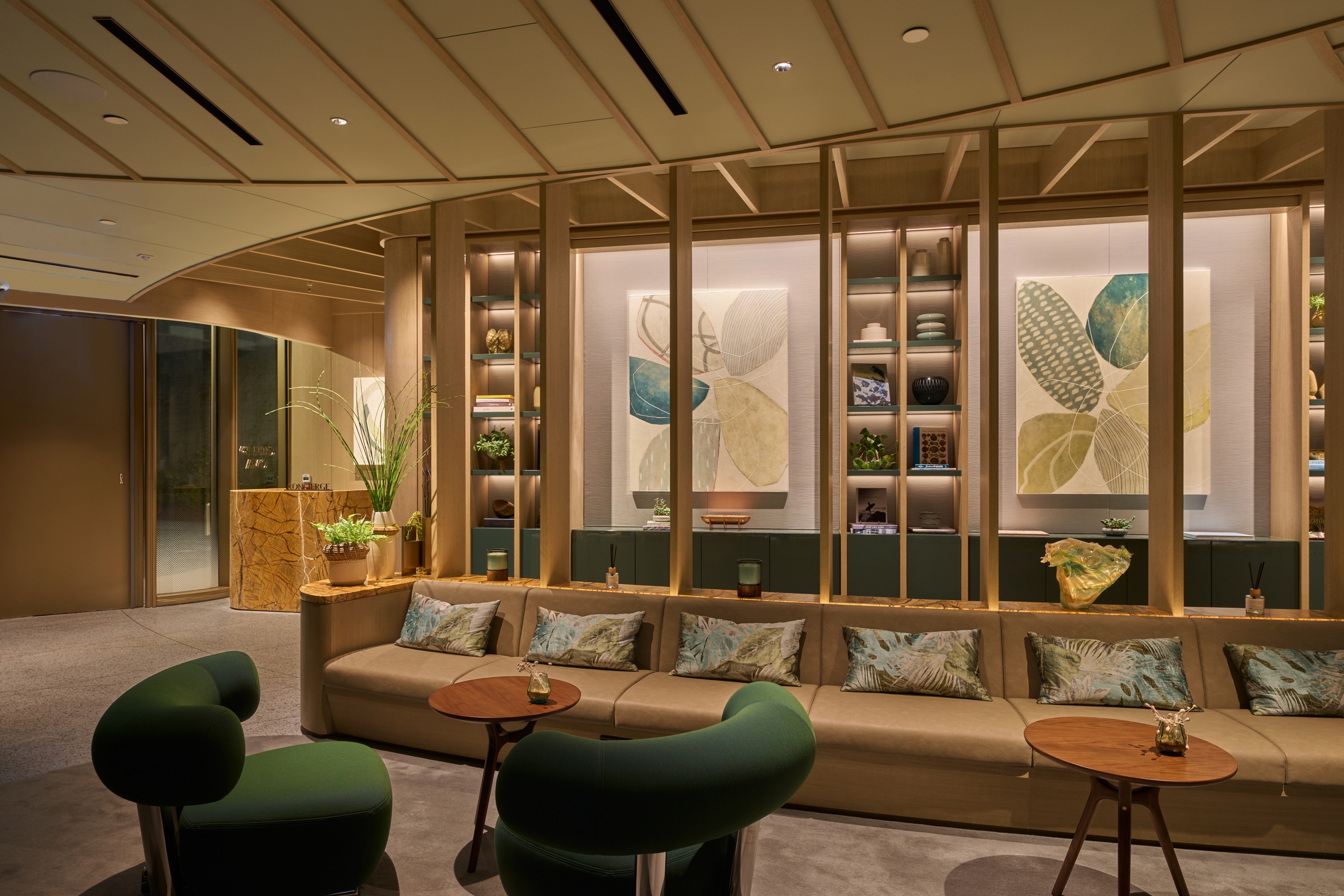 OMA By the Sea
Location
Hong Kong, China
Site Area
7,578 sqm
Client
Wing Tai Properties Limited
OMA By the Sea is a luxurious seaside residence located on Castle Peak Road. It is situated near the Gold Coast coastline and offers residents a resort-like lifestyle reminiscent of a coastal holiday. The distinguished project features two residential towers that house 517 units. The development also includes a spacious clubhouse and outdoor swimming pool, providing an ideal space for relaxation and leisure.

As the lighting designer for the clubhouse's interior, our team has artfully combined modern styles with a natural touch. The innovative barrel ceiling design emulates the appearance of a skylight, working in unison with tuneable white light fittings to mimic the transition of natural light from day to night. This technique harmoniously synchronizes the indoor ambience with its outdoor surroundings and seamlessly connects the different functional areas of the clubhouse, echoing the resort-inspired interior design theme.

The clubhouse and adjacent party room boast full-height glass windows, allowing ample daylight to flood the spaces. This design mirrors the changing sunlight throughout the day, creating a vibrant connection with the outdoors. Furthermore, daylight sensors have been installed along the window areas to optimize energy efficiency, and a dimmed lighting scene is present during low traffic hours to conserve energy.