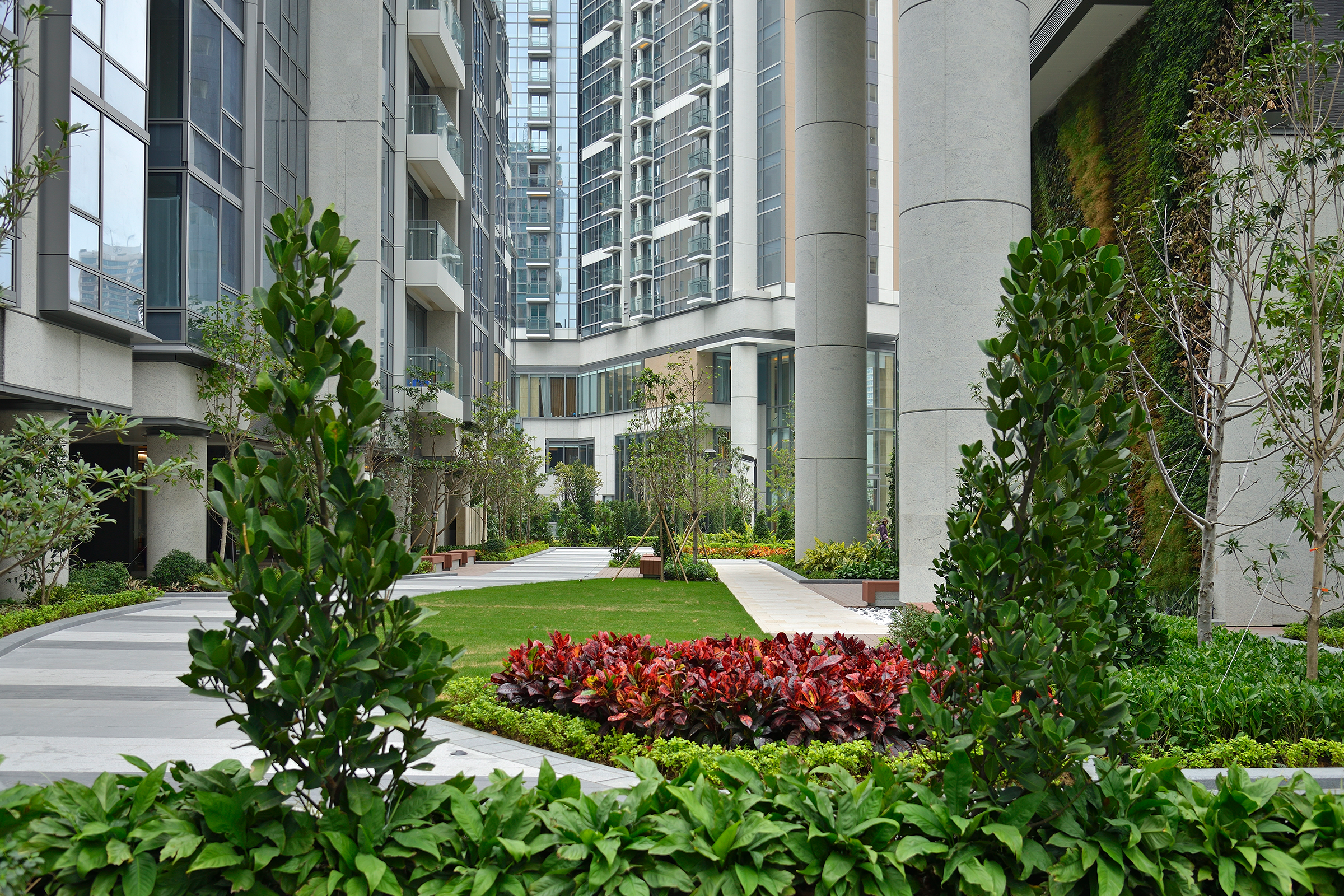 One Kai Tak
Location
Hong Kong, China
Site Area
16,400 sqm
GFA
81,800 sqm
Client
China Overseas Holdings Ltd.
As Design Architect, Project Architect and Executive Interior Designer, the project is positioned at a prime site in the Kai Tak Development Zone. It is the first private luxurious residential development up for sale in the area. The two-phased development consists of four high-rise residential towers and 13 low-rise houses, as well as a retail precinct that includes a covered walkway. It provides over 1,100residential units, and the covered walkway of the retail precinct spreads along the Kai Tak Station Square to the Kai Tak waterfront promenade.

Being the first site developed under the "Hong Kong Property for Hong Kong People" policy, the project is also part of the Kai Tak Grid Neighbourhood. To comply with the government's vision to develop a distinguished, vibrant, attractive and people-oriented community by the Victoria Harbour, a semi-open space is introduced into the project. Building orientation and deposition are rearranged to create well-defined public and private streetscape, encourage interaction and create a stronger sense of belonging and connectedness.
Winning Awards
PropertyGuru Asia Property Awards 2018
Best Condo Architectural Design, Hong Kong & Macau – Highly Commended
Best Condo Interior Design, Hong Kong & Macau – Winner
Asia Best Condo Interior Design – Finalist