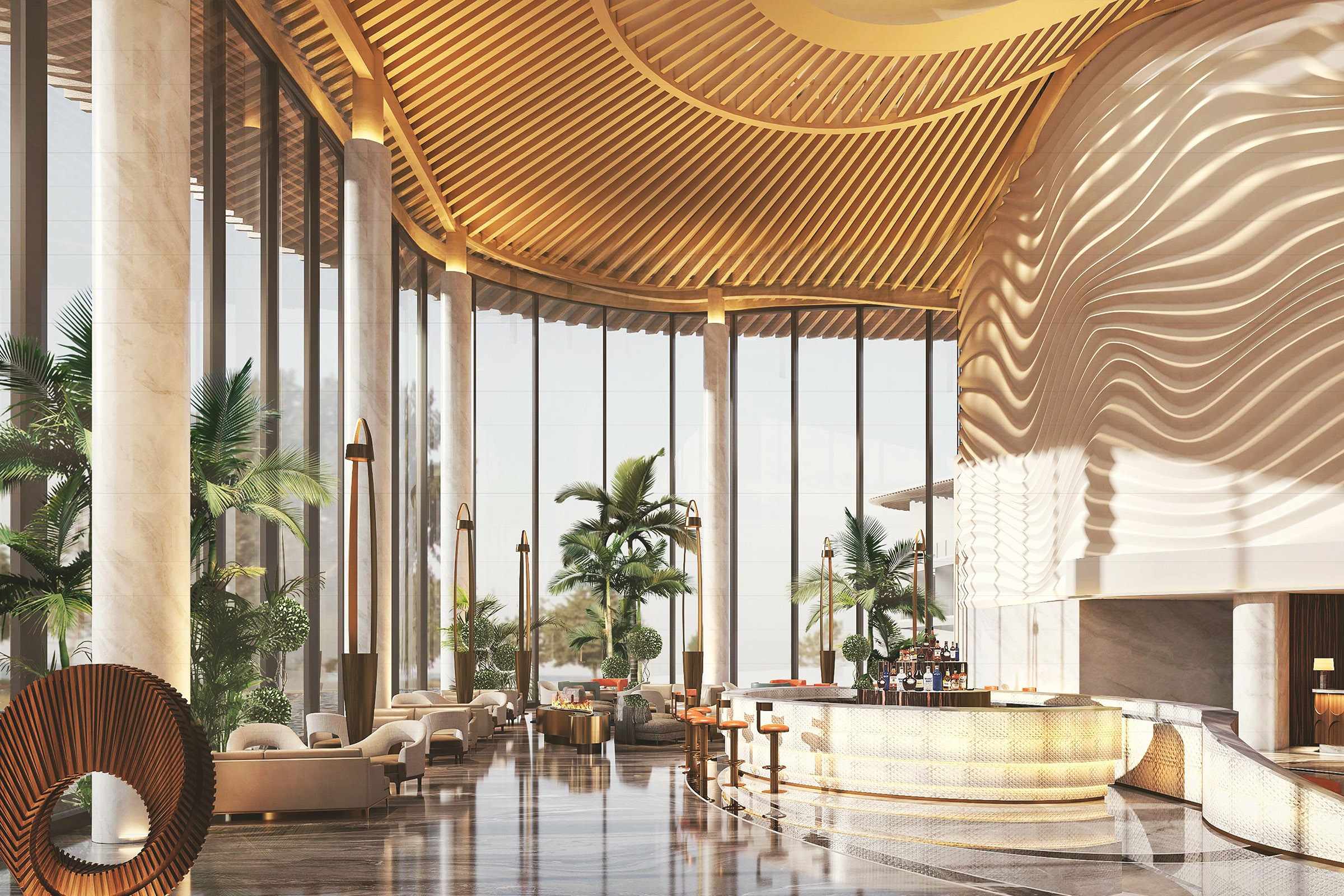 Radisson Collection Resort, Nanjing
Location
Nanjing, China
Site Area
24,600 sqm
GFA
34,646 sqm
Radisson Collection Resort, Nanjing is a low-rise resort complex consisting of 151 deluxe guestrooms and suites, accompanied by comprehensive amenities like a lobby bar, all-day dining restaurant, Chinese restaurant, executive lounge, function rooms, meeting rooms, a fitness centre, swimming pool and spa.

Its interior design fuses modern hospitality with fine Chinese artisanship through a contemporary depiction of the famous local weaving tradition, Yunjin (meaning 'cloud brocade'). Yunjin is a class of silk garments that is among the top in Chinese history, named after the clouds for their extensively variegated patterns. Its craftmanship has been inscribed on the UNESCO Representative List of the Intangible Cultural Heritage of Humanity.

Rather than a flamboyant show of elaborate clothing patterns, the LWK + PARTNERS Interior Design Team opts for a subdued approach, highlighting a raw sense of tactility through low-chroma materials, inspired by a craftsperson's pursuit of refined texture, colours and form. The overall theme continues into the guestrooms, with bright hues and palettes of elegant colours speaking for understated luxury.

From interior finishing to furniture and decoration, the space is full of delightful design details, all set for the future guests to discover, right from the moment they step inside.