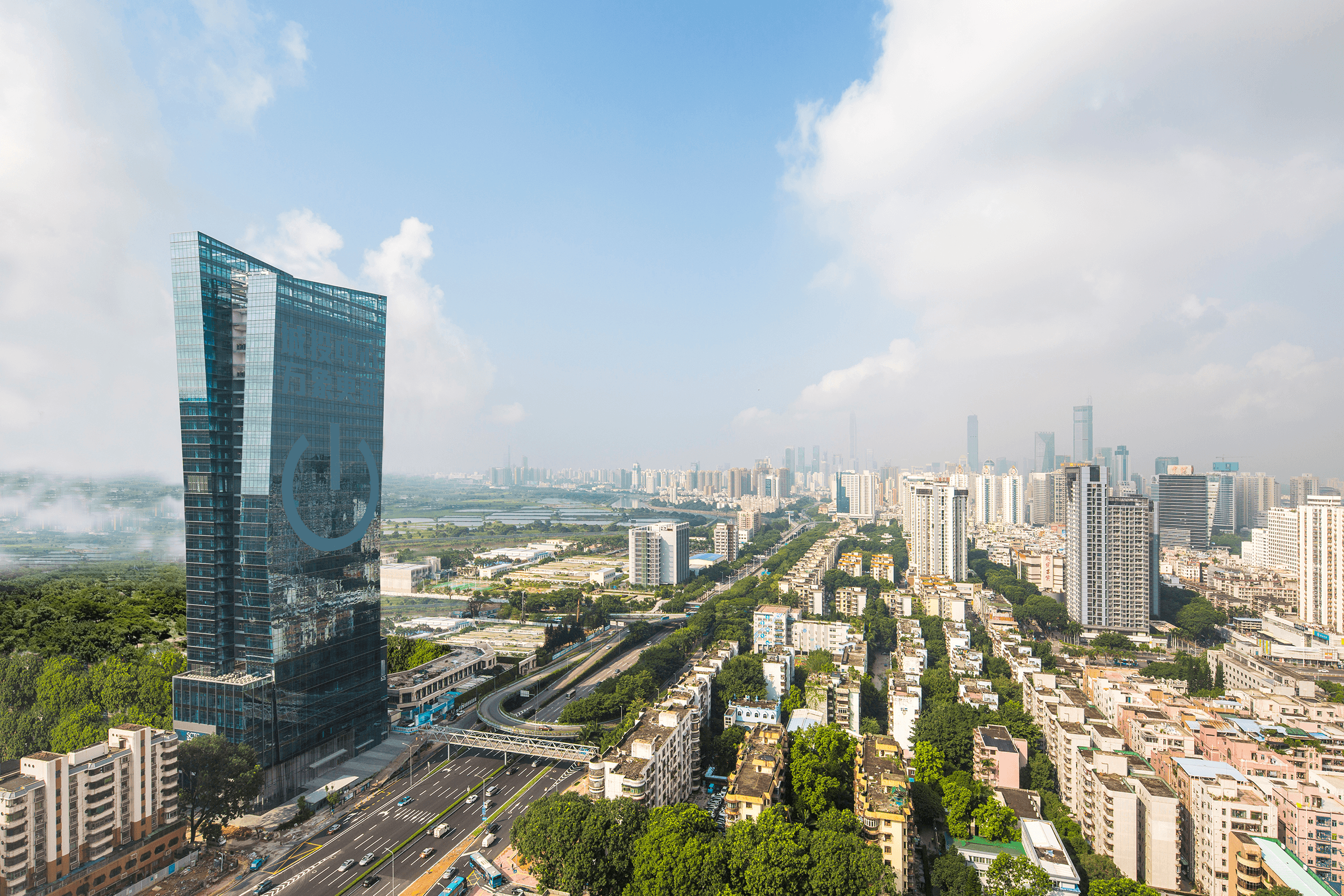 SCTC (Former Lu Dan Building)
Location
Shenzhen, China
Site Area
2,912.2 sqm
GFA
51,145 sqm
Client
City Investment & Development Co Ltd.
Located in Lu Dan Village of Luohu, Shenzhen, the project enjoys a significant view of the river and a direct access to Shenzhen Metro Line 9. It is the first eco-landmark along Binhe Avenue. The building height is approximately 150 metres, consisting of a 3-storey basement, 7-storey commercial podium and 26-storey office building.

The team adopted a 'Double-sided + Upwards' concept to mitigate noise from the main traffic roads and visual blockage by surrounding buildings. 'Double-sided' refers to how the north side of the building complements the image of Binhe Avenue as the face of the city, while its south-facing orientation satisfies the general public's preference for residential buildings. 'Upwards' refers to the optimisation of mid-level office orientations, which extends upwards to maximise office space and enhance the building form.
Winning Awards
13th Kinpan Awards 2018
Best Condo of the Year (South China Division)
Best Office of the Year – Grand Final
3rd Shenzhen Quality Working Drawing Award
Silver Award
17th Shenzhen Survey and Design of Excellence 2016
Public Works Category – 2nd Prize