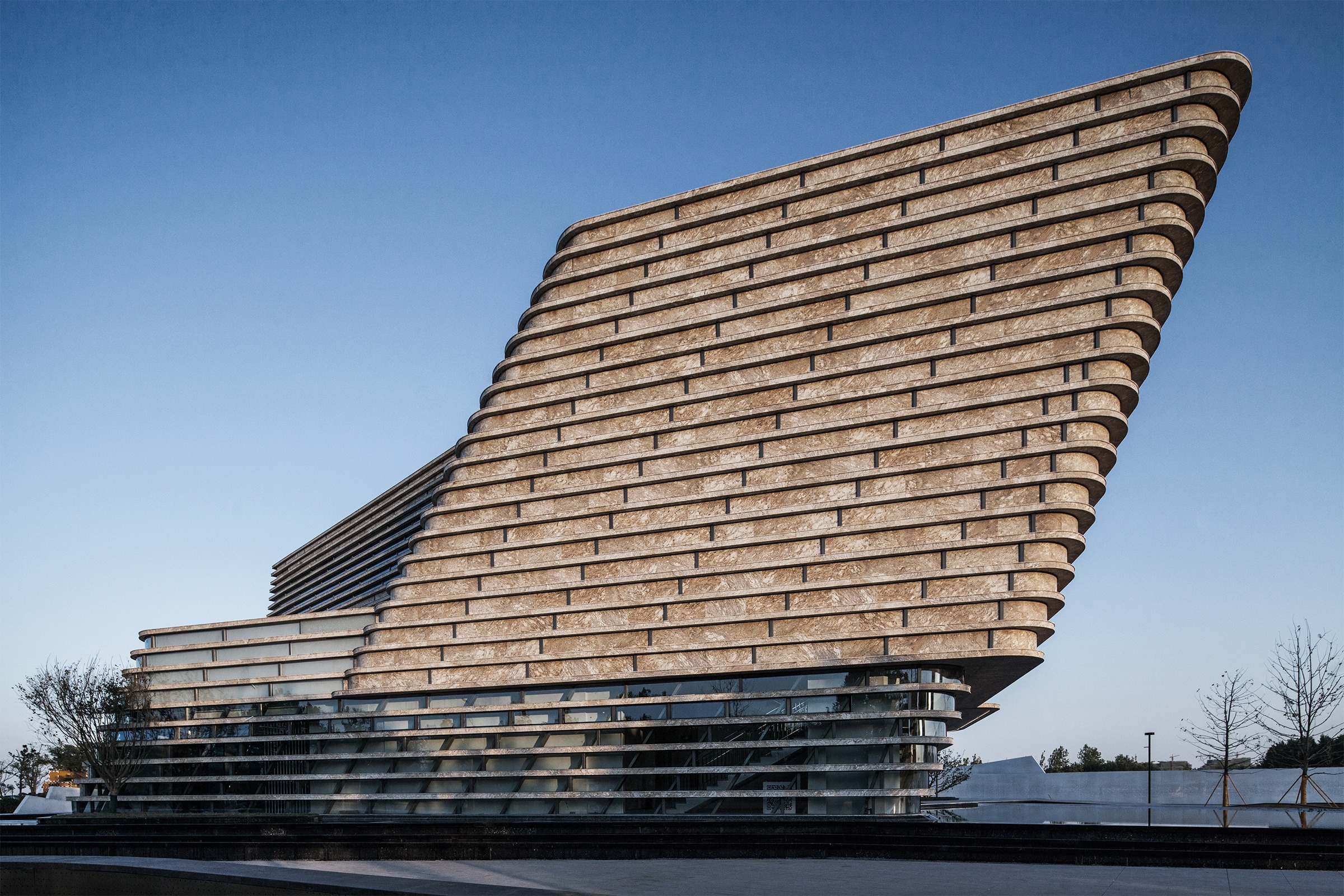 Spiritual Bay Pavilion
Location
Qingdao, China
Site Area
2,548 sqm
GFA
2,430 sqm
Client
Qingdao Longhai Group
CIFI YST Group
Just 120 metres off the Yellow Sea coast, the project is endowed with perks of nature at Guzhenkou's Lingxi Bay, enjoying distant views of the Dazhushan Scenic Area.

The three-storey pavilion offers a mixed-use programme with a food and beverage component to fulfil the needs of users, and creates a highlight at the northeast of the master plan. To maximise the use of land, the base structure spreads over the whole site; as the building progresses upwards, it elegantly tilts by 27 degrees giving the second and third floors splendid sea views.

During the fieldtrips, the design team was most impressed by the soothing sea breeze and beautiful offing near the site. This has provided inspiration for the resulting horizontal design theme and façade fabric. The building form appears as layered 'slices' which 'flutter' as the sea breeze comes.

LWK + PARTNERS is also the Masterplanner and Design Architect of Spiritual Bay.
Winning Awards
14th Kinpan Awards 2019
Best Commercial Development of the Year (Shandong Division)
Best Commercial Development of the Year (Grand Final)