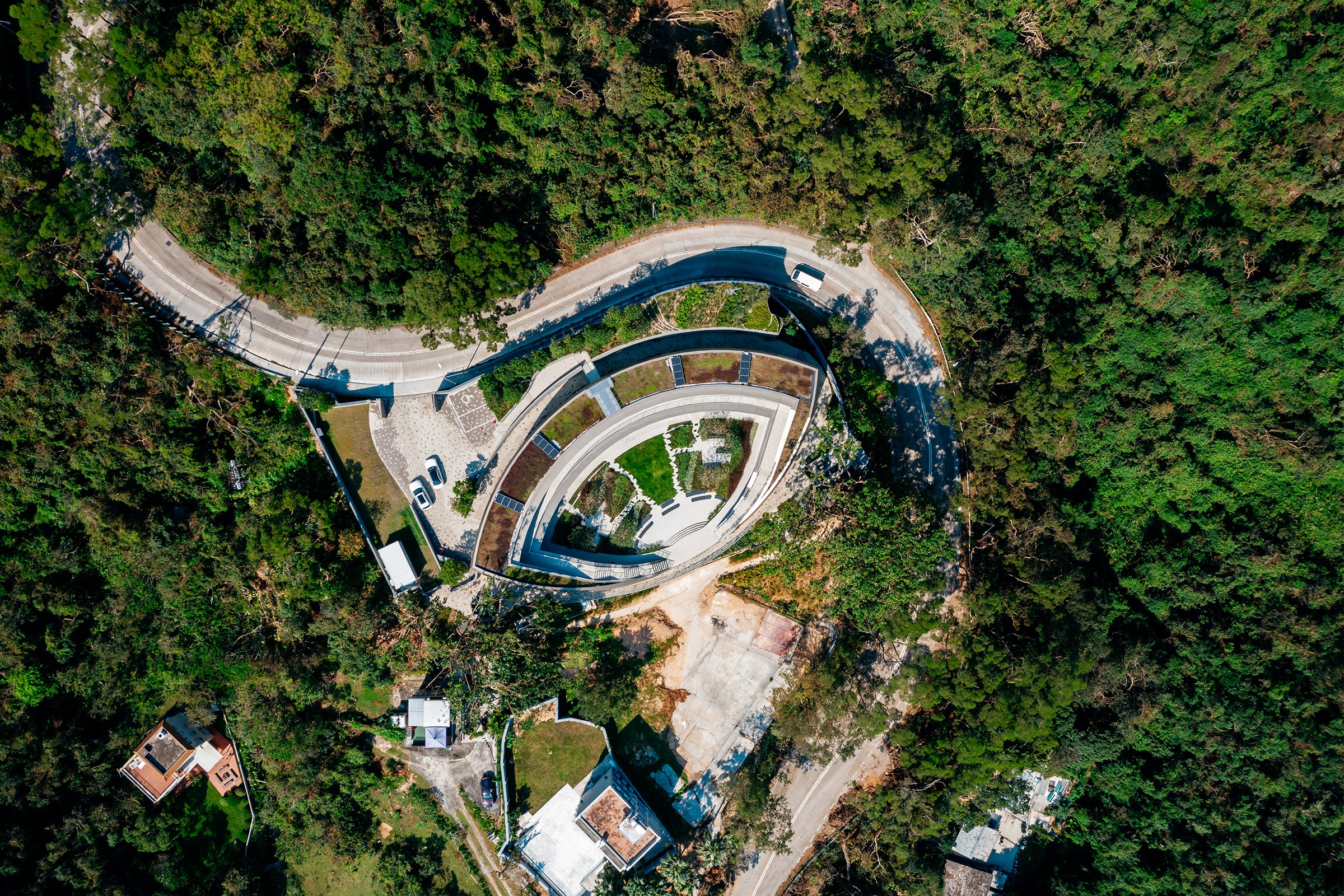 Swire Leadership Centre
Location
Hong Kong, China
Site Area
Approx 3,000 sqm
GFA
Approx 900 sqm
Client
Swire Properties Limited
Located on Lantau Island, Hong Kong, the Swire Leadership Centre is a two-storey building designed for staff development for the Swire Group. The design aims for the building and its natural surroundings to become one unique identity as an inhabited landscape.

As Project Architect, our team devoted themselves to coordinating different parties to make things happen. They effectively resolved overcame the challenges which arose during the course of design and construction to deliver an exceptionally designed facility to the client and its users. The project comprises guest rooms, training rooms, canteen and landscaped areas for outdoor functions.

The site's dramatic difference in levels was digested by the seamless integration of the building into the slope, which has become a landform in itself. Layers of soft landscaping are incorporated into the design, which curve upwards to form the green roofs and terraces. The central courtyard serves as the 'natural heart' of the centre, and is visually connected to all the functional areas, outdoor terraces and the guestrooms. Good sunshine angle urges a design that adapts to natural lighting and shading; the oval-shaped building curves upward from the lower south side, and emphasises the site's 360° natural scenery.

The project aims for BEAM Plus Platinum Rating, incorporating various green measures, such as the installation of rainwater recycling system and PV panels to generate electricity.