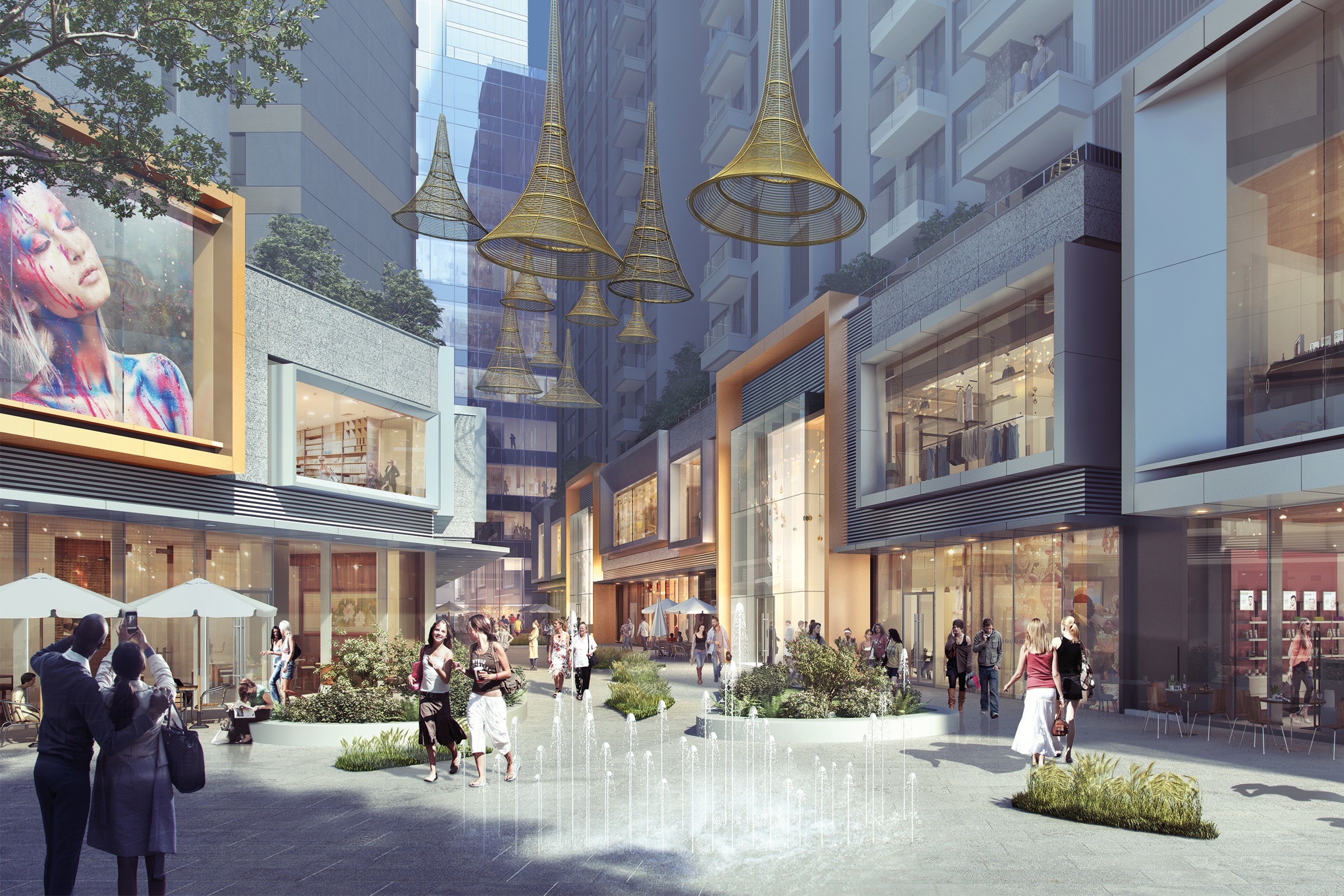 The Central Phase II
Location
Yangon, Myanmar
Site Area
35,208 sqm
GFA
257,500 sqm
Client
Marga Landmark Development Co. Ltd.
Located in the Yankin commercial district by the Inya Lake, the project consists of seven luxurious residential towers, a shopping mall, grade-A office tower and the city's first pedestrian-exclusive shopping street.

Rectilinear languages are adopted to ensure a unified and consistent look and feel while local heritage served as a design inspiration throughout the project in terms of form, colours and materials. The mall mimics Myanmar's mountainous landscape with an inviting cave-like entrance with iconic bronze overhangs to resemble the colours of golden temples.

The retail street features a series of distinctive metallic framed boxes on the retail podium façade, elegantly trimmed and staggered to create dynamic streetscape.

Residential towers are designed in the same vein as the retail components. Shades of gold and beige allude to Myanmar's temples and cultural architecture while each tower is adorned with an L-shaped crown to form a unified skyline showcasing modern elegance.