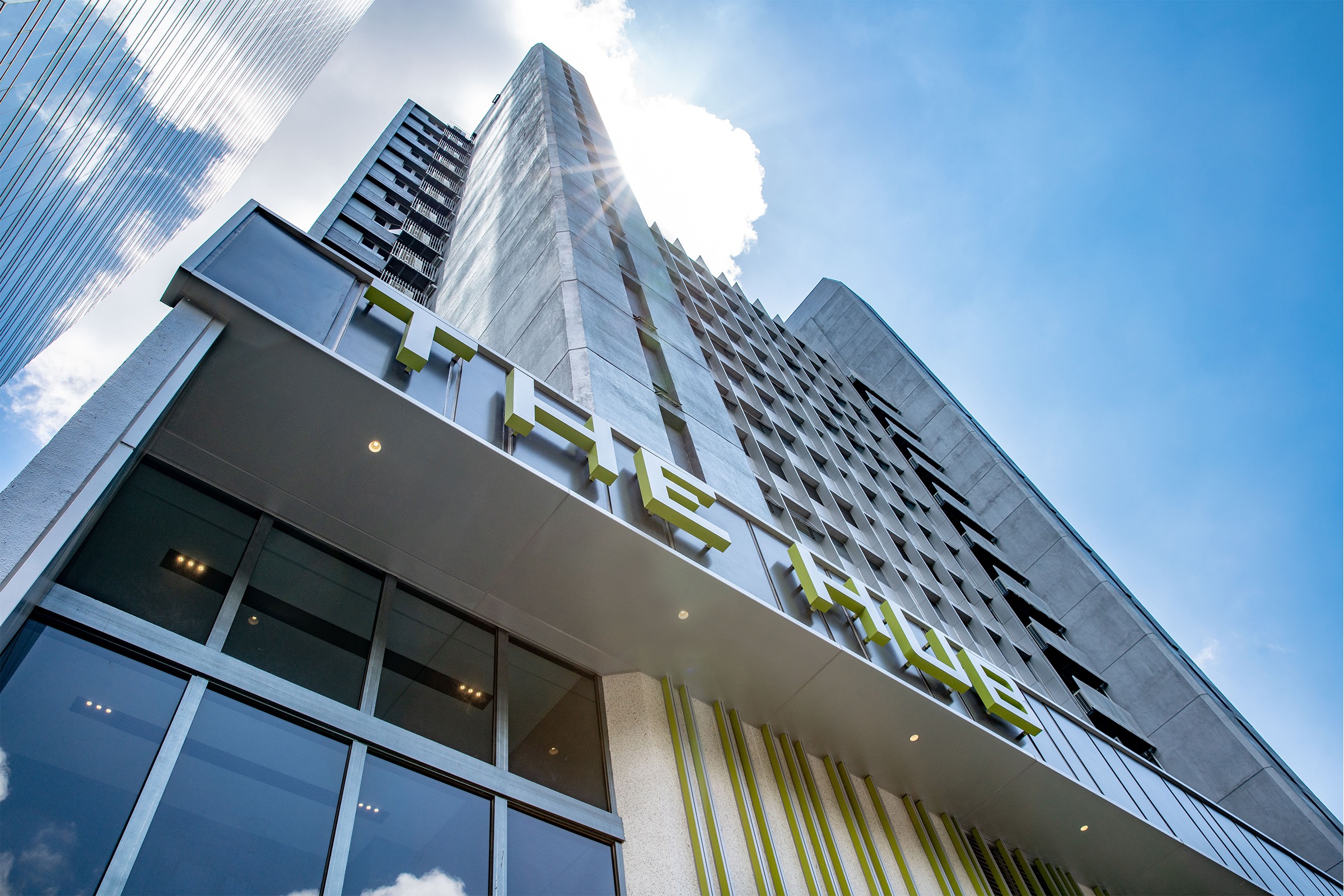 The HUB
Location
Hong Kong, China
Site Area
2,150 sqm
GFA
31,854 sqm
Client
Hutchison Property Group Ltd
Refurbishment of the former Cavendish Centre and renaming it "The HUB" started out as a response to the establishment of the Wong Chuk Hang MTR Station. Adapting to the latest changes in its surrounding context, the 35-year-old industrial building was repositioned as an office tower to realise its true potential value.

As Architect and Interior Designer, our project teams transformed the building's image and consequently reinstalled a corporate office image. The refurbishment helped the building to transcend the invisible yet very present barrier between two distinct architecture types without compromising its original aesthetics.

The original stainless steel tubings going over the façade has been incorporated as part of the design to give it a stronger personality. To signify the conversion, designers splattered green colour on the building to reinforce its corporate identity. To make that green really pop, dark grey was chosen as a contrasting scheme to ensure highest visual impact. A strong static image was created by the newly added vertical fins.