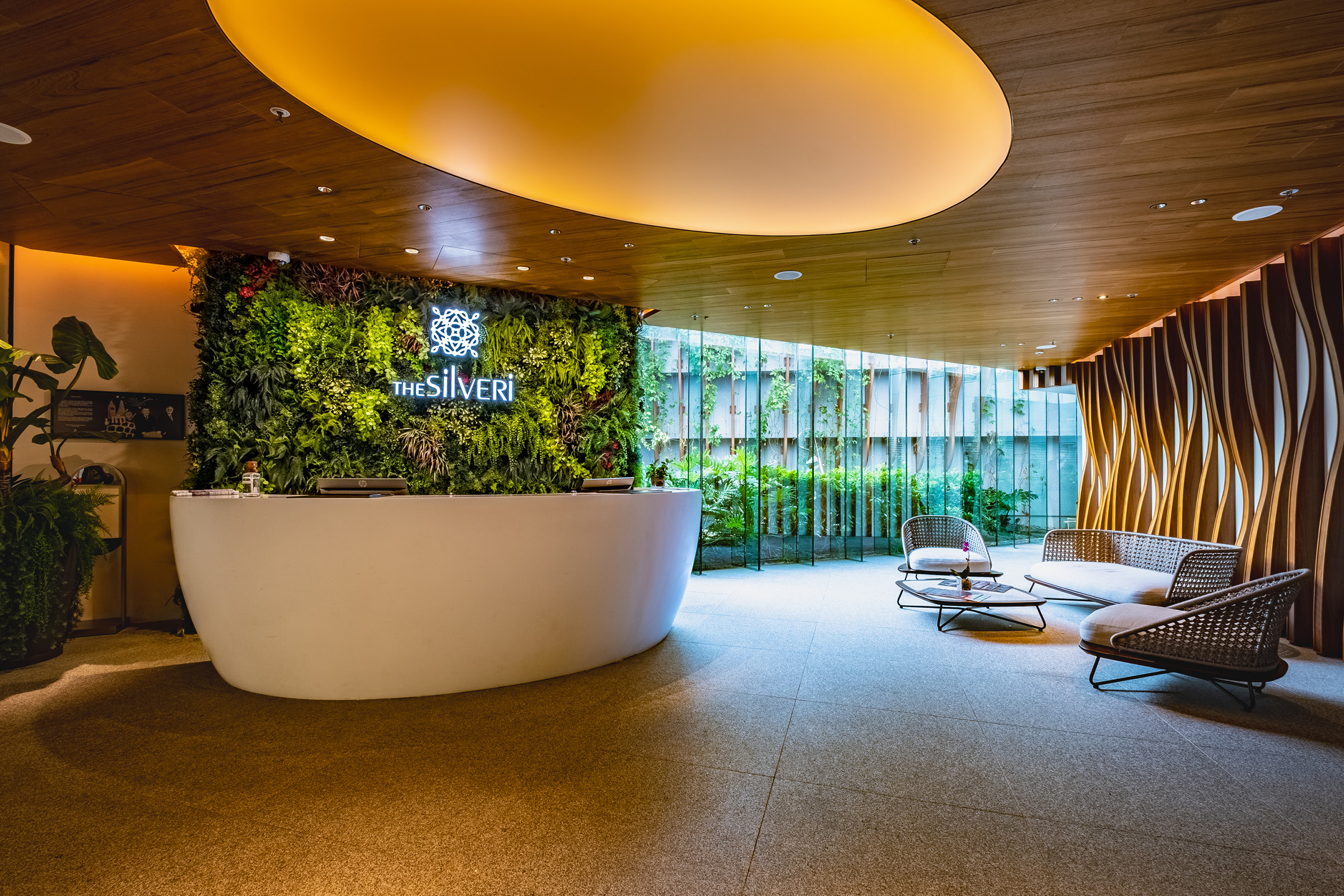 The Silveri Hong Kong – MGallery
Location
Hong Kong, China
Site Area
1,915 sqm
Interior Design Area
3,267 sqm (common areas)
Client
Newfoundworld Project Management
The opening of The Silveri Hong Kong – MGallery in 2020 marks Accor Hotel's first MGallery by Sofitel in the city. This five-star boutique hotel celebrates the past of Lantau, an island in Hong Kong with a historical abundance of silver and hence a large number of mines.

As interior designer and lighting designer of its lobby and other common areas, LWK + PARTNERS created a series of refined, inspiring spaces that disrupt conventional luxury hospitality. It highlights the timeless, cross-cultural links between silver and the moon, achieved through subtle lighting, different shades of blue and green, imagery of silver talismans and a moon-silver motif we have specially designed for the hotel. The references to silver stand as a delightful contrast to the natural tones of wood and leather that are also used in the space, as well as the verdant hills that surround the property, reinventing the traditional manor house setting with an elevated experience. Overall, the hotel welcomes guests with a diversity of experiences and provides cosy spaces for people to dine, mingle and relax.

Our scope of work covers the hotel lobby, front desk area, café, all-day dining restaurant, lounge, meeting facilities, gymnasium, executive lounge, drop-off entrance, all public flow space and the back of house.