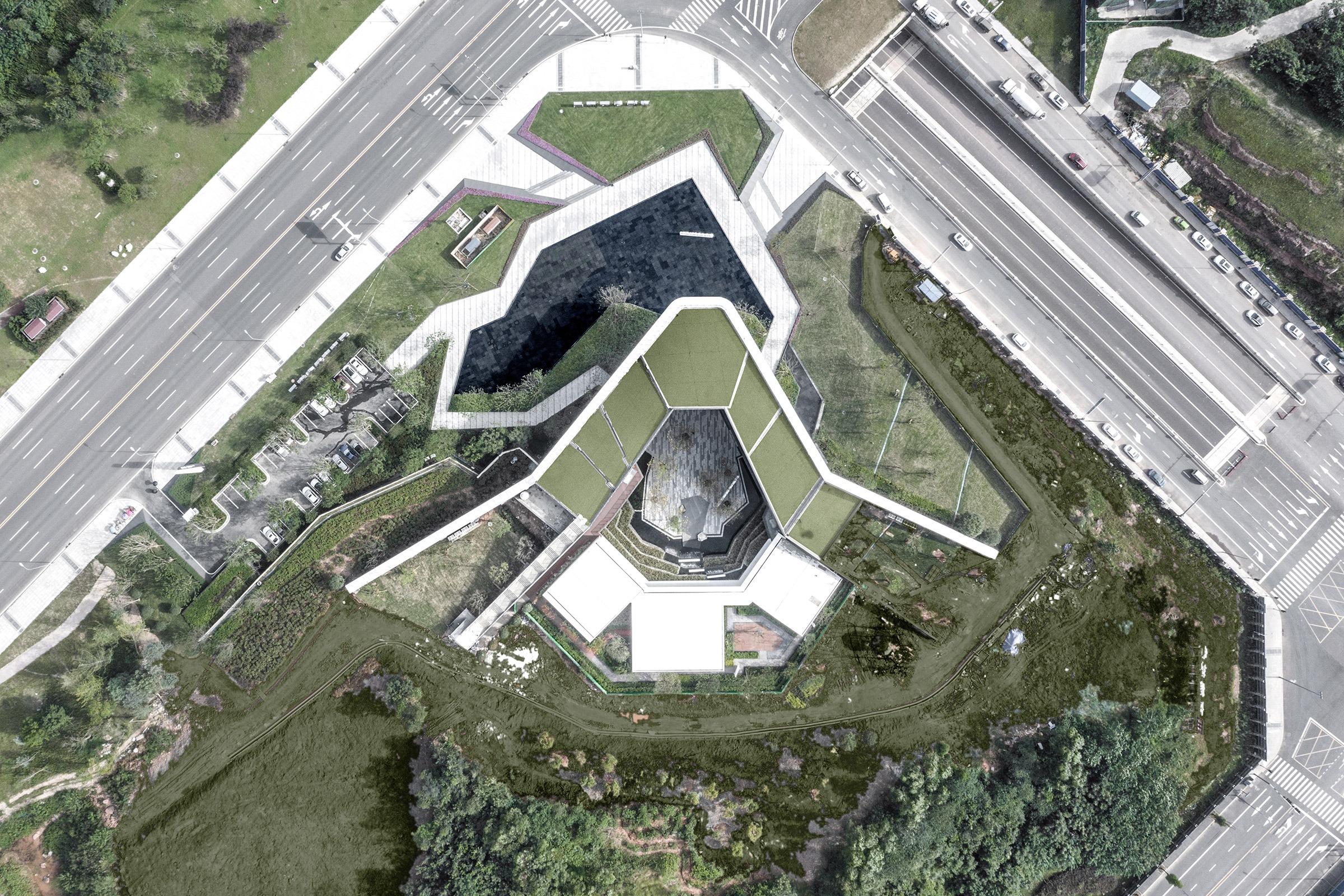 TIANFU ONE Exhibition Gallery
Location
Chengdu, China
GFA
1,324 sqm
Client
China Overseas
Comfortably perched at the eastern end of a green corridor in Chengdu's Tianfu New District, TIANFU ONE Exhibition Gallery enjoys panoramic views of the Luxihe wetland park just across the road. LWK + PARTNERS leveraged its proximity to both urban life and natural greenery to craft an observation deck culminating at the end of the city's main artery.

The project design is guided by a discreet respect for the local landscape to facilitate interaction between people, architecture, the environment and the city. As hilly terrain is uncommon in Chengdu, the team took effort to highlight and make the most of the slope by having the building double as an elevated viewpoint. Connection with the city starts all the way from the urban green corridor to its rooftop observation deck that looks upon the city and park. A glazed exhibition hall reveals beneath the deck, forming the crux of the project that is penetrated by natural light and elevated by hefty pillars to command a flexible hollow space underneath.

The project also invites a host of visual perspectives featuring diverse backdrops for the iconic V-shaped architecture. At a distance, visitors from the city would see it as a tip of the park while those from the park will see it as an outcrop from the hillside.
Winning Awards
15th Kinpan Awards 2020
Best Pre-Sale Property of the Year (Sichuan-Yunnan-Xizang Division)