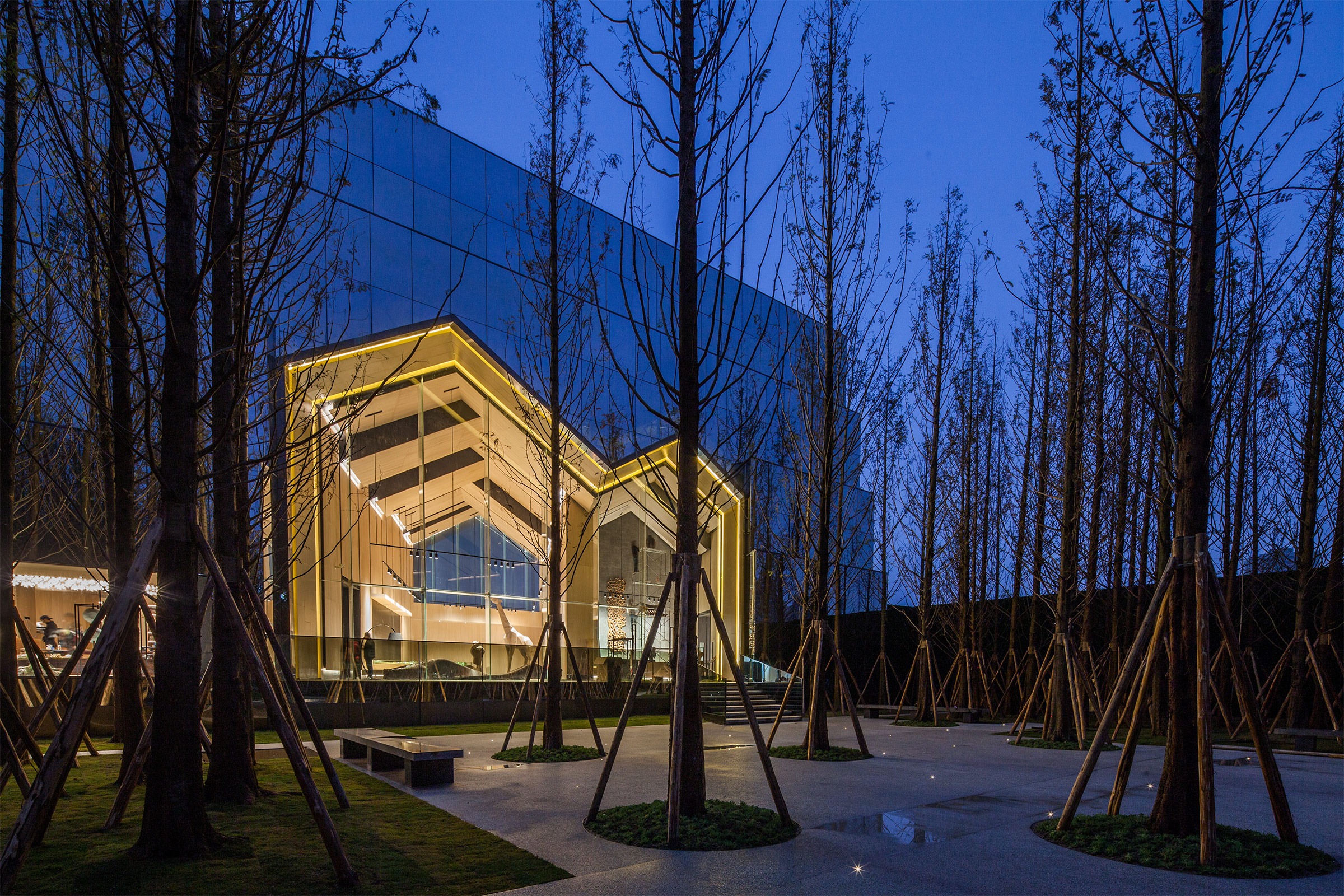 Vanke Forest Park Sales Gallery
Location
Chongqing, China
GFA
1,840 sqm
Client
China Vanke Co., Ltd.
Sitting next to the third largest urban public park in the world, Chongqing Vanke Forest Park Sales Gallery is a retreat between the city and nature.

Scenery is beauty; nature is grandeur. Abandon screams and self-expression, and embrace silence and tranquillity… "Retreat" is a design attitude. The project is a magical house hidden in nature, a wood cabin among fir trees. At its initial opening, it is the sales gallery of the residential project, but it will be turned into a kindergarten for the community in the future.

In terms of design, the building needs to satisfy both the initial commercial sales function and the later educational function, as well as to portray the overall design concept of the residential project.

Winning Awards
5th Jinwa Award 2019
Best Architectural Design Award – Shortlisted
14th Kinpan Awards 2019
Best Pre-Sale Property of the Year (Chongqing Division)
Best Pre-Sale Property of the Year--Residential and Condo (Grand Final)
The 5th CREDAWARD 2019
Residential Project – Merit Award