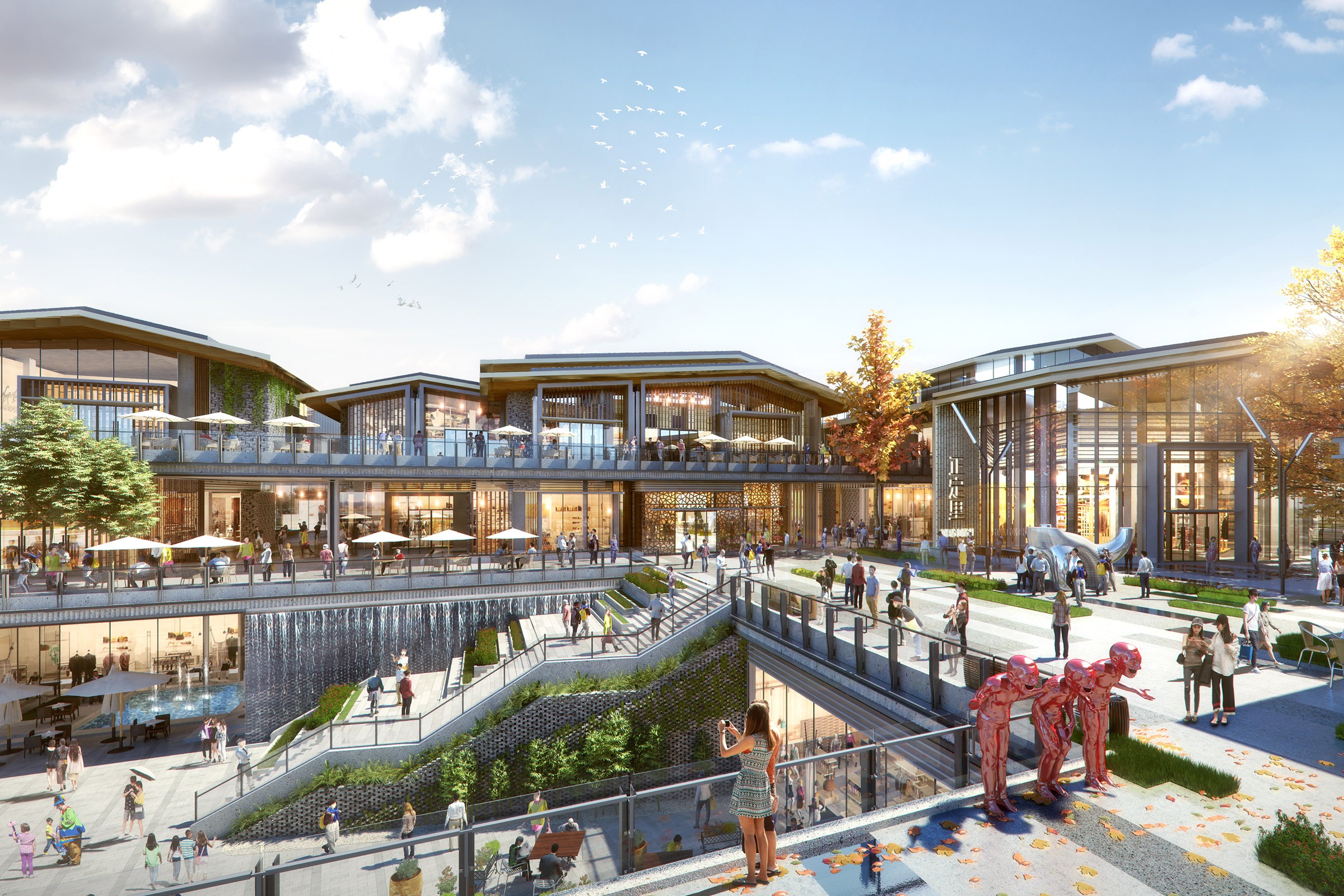 Zhengding Li Mixed-use Development
Location
Shijiazhuang, China
Site Area
100,837 sqm
GFA
190,926 sqm
Client
Hebei Zhonghong Real Estate Development Co., Ltd.
This is a retail-led development located in a new central business district adjacent to the historical city of Zhengding in Shijiazhuang, China. The project comprises SOHO offices, serviced apartments as well as a resort hotel, with the metro station close by.

Contrast is a driving theme in the project, which seeks to resolve tension between the old and new and between different architectural scales and styles. Traditional pitched roof and pillars work in harmony with modern glazing in the lower blocks, while higher blocks display modern architectural style with expansive green decks incorporated on different floors to create a pleasant leisurely environment.

All buildings are linked up by a legible network of pedestrian-friendly retail streets to facilitate walkability and circulation. Together with a number of sustainable features, Zhengding Li is set to refresh the work and leisure experience at an up-and-coming commercial district with close proximity to a historical attraction.
Winning Awards
HKIA Annual Awards 2019/20
15th Kinpan Awards 2020
Best Hotel of the Year (Beijing Division)
International Property Awards – Asia Pacific Property Awards 2019-2020
Hotel Architecture for China (Winner)
Cityscape Awards for Emerging Markets 2019
Future Retail Project Award (Winner)
The Global RLI Awards 2019
RLI Most Anticipated Opening 2019 – Shortlisted
China Commercial Real Estate Industry Annual Awards 2019
China Excellent Commercial Building Design Award