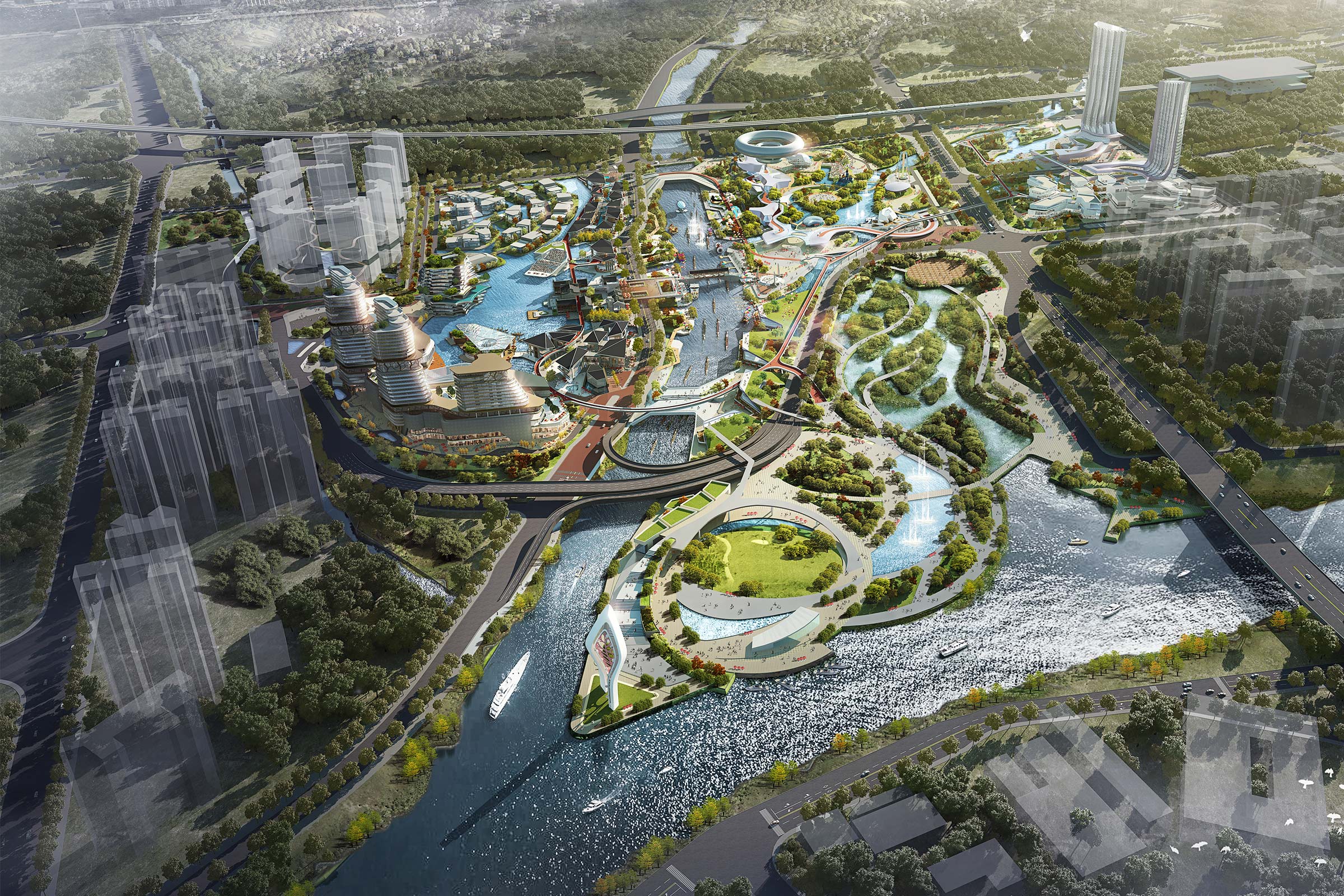 Zhongshan OCT Harbour
Location
Zhongshan, China
Site Area
644,000 sqm
GFA
489,259 sqm
Client
Zhongshan OCT Development Co. Ltd.
Shiqi is a culturally rich area in Zhongshan. As the city continues to develop, urban renewal has met higher expectations from society. This large-scale cultural and leisure complex intends to enliven the ecology of the Gangkou River, incorporating vernacular Lingnan aesthetics, recreational needs of customers across ages and sustainability considerations.

The project will have a theme park, retail areas, entertainment facilities and offices across both sides of the river. LWK + PARTNERS takes full advantage of the waterscapes to plan the site based on a 'One Ring, Two Hearts, Three Belts, Six Zones' concept. An experiential pedestrian bridge acts as the primary circulation route, connecting two nodes themed with commercial experience and future technology park respectively. In response to demands for bankside recreation, serviced accommodation and business, six zones were laid out around experiential retail, technological fantasy, eco-friendly Bay Breeze Resort, integrated business and LOHAS-style residential area.