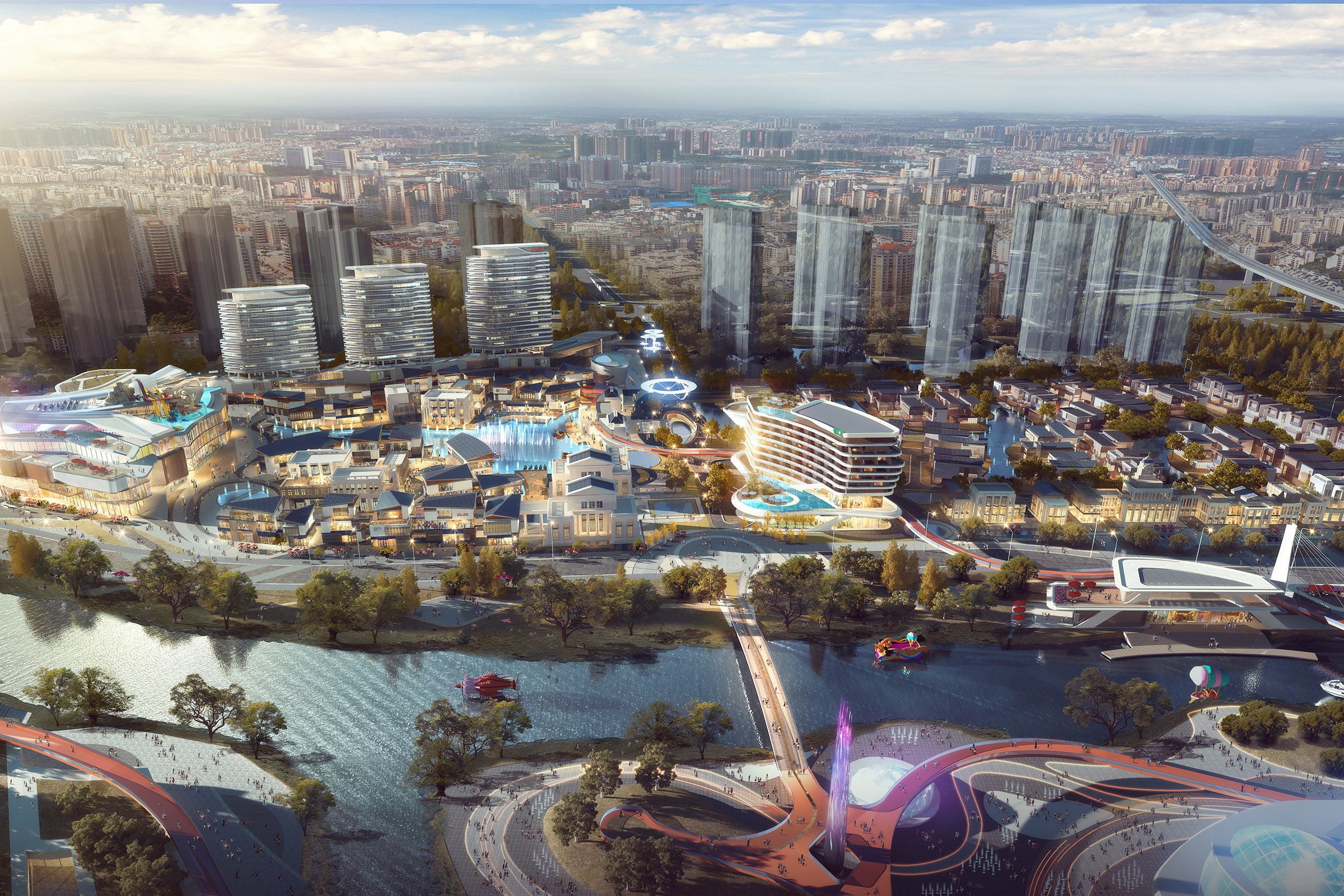 Zhongshan OCT Harbour
Location
Zhongshan, China
Site Area
644,000 sqm (Masterplan)
20,000 sqm (Shopping mall)
21,000 sqm (Apartments)
GFA
489,259 sqm (Masterplan)
54,088 sqm (Shopping mall)
54,600 sqm (Apartments)
Client
Zhongshan OCT Development Co. Ltd.
Shiqi is a culturally rich area in Zhongshan. As the city continues to develop, urban renewal has met higher expectations from society. This large-scale cultural and leisure complex intends to enliven the Gangkou River by incorporating vernacular Lingnan aesthetics, urban recreational demands, business needs, river ecology, healthy living and sustainability considerations.

The project features a theme park, retail areas, entertainment facilities, offices, hotel and residences across both sides of the river. LWK + PARTNERS Planning and Urban Design Team takes full advantage of the waterscapes to plan the site based on a 'One Ring, Two Hearts, Three Belts, Six Zones' concept. Six zones were laid out around experiential retail, technological fantasy, eco-friendly Bay Breeze Resort, integrated business and LOHAS-style residential area, connected by an experiential pedestrian bridge which serves as the primary circulation route.

Besides masterplanning, LWK + PARTNERS also designed its shopping mall and apartments – the two most prominent components which are respectively envisioned to be the site's visual landmark and defining feature of the overall skyline. Both celebrate a mix of tradition and modernity with an emphasis on waterscapes as well as historical vibes of the city.

As the primary commercial icon of the whole development, the mall synergises the circulations and beautiful views across both sides of the river to create Zhongshan's version of the glamorous Shanghai Bund, an experiential high street combining culture, entertainment and landscape.

The apartments consist of three buildings topping the whole development's dynamic skyline. The tower design takes cue from the graceful movements of yachts and sea waves, in resonance with the aquatic associations of the masterplan.

Winning Awards
MUSE DESIGN AWARDS 2022
Architectural Design – Urban Design (Platinum)
AIA Hong Kong Honors & Awards 2021
Urban Design (Shortlisted)