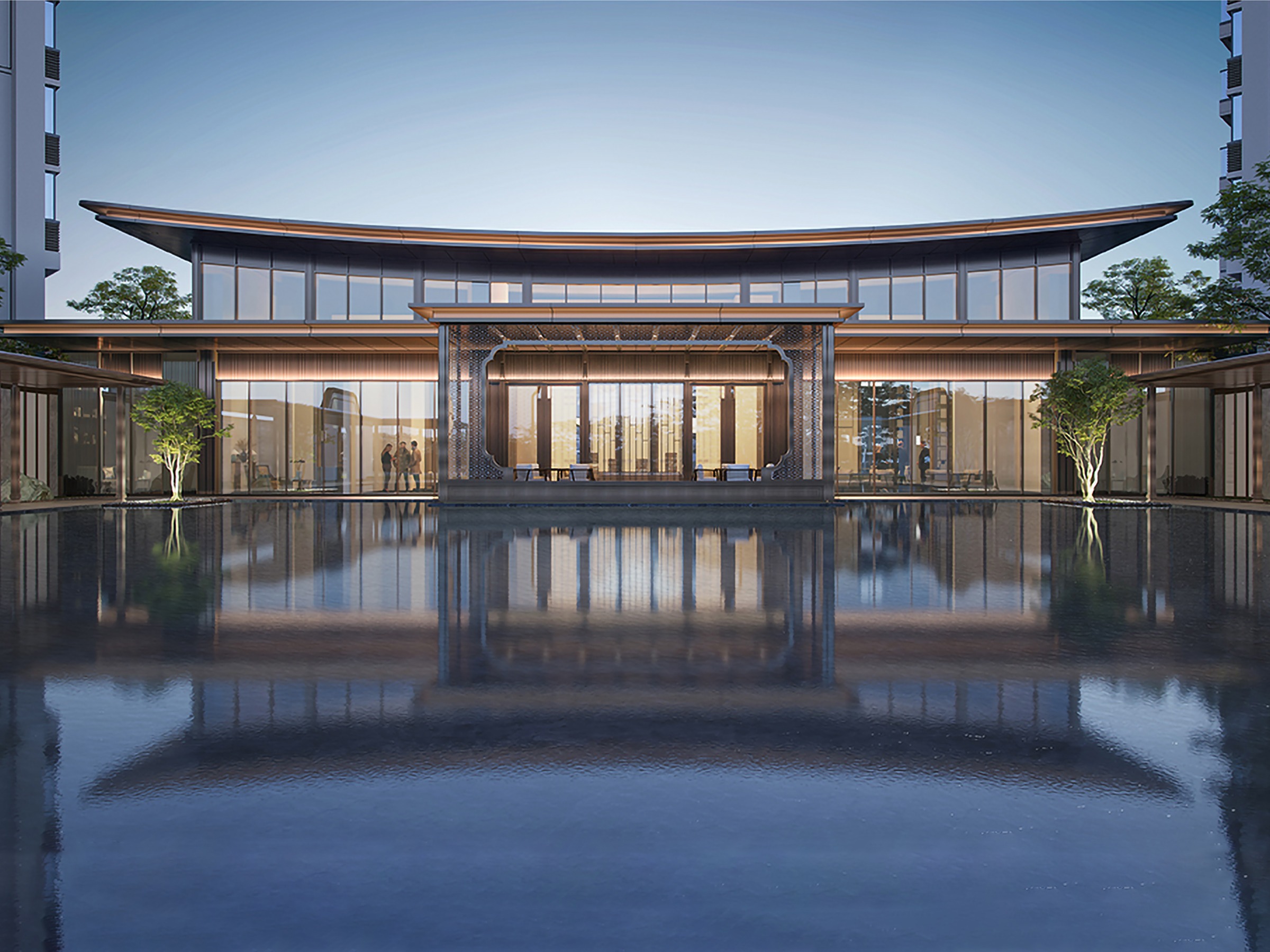 Bay Mansion
Location
Zhuhai, China
Client
Zhuhai Zhengfang Group Co., Ltd.
The project is located on Jinye South Road, Xiangzhou District, Zhuhai, east of Zhuhai North Station. It consists of 8 high-rise buildings, commercial buildings along the street, and supporting facilities, with a total of 1,038 households. The high-level dot matrix layout forms a horizontal super wide garden to guarantee enough natural light and a panoramic view for each unit.

The entire garden is divided into three sections, with the central courtyard facing the main entrance on the south side, providing social sports venues such as swimming pools, and two quiet garden clusters in the east and west. The north-south axis runs through the main entrance and the central courtyard, which is strictly symmetrical, reflecting the symmetrical shape of the classical Chinese courtyard.

The overall design draws inspiration from local Lingnan architecture, and extracts and refines architectural elements. While retaining its charm, it adopts modern design techniques to simplify, making the building not only have the simplicity and atmosphere of modern architecture, but also have a hint of Zen in Lingnan architecture. It is quiet and achieves a combination of Chinese and Western styles, combining ancient and modern styles.
Winning Awards
Muse Design Awards 2023
Architectural Designs - Residential - Gold Winner