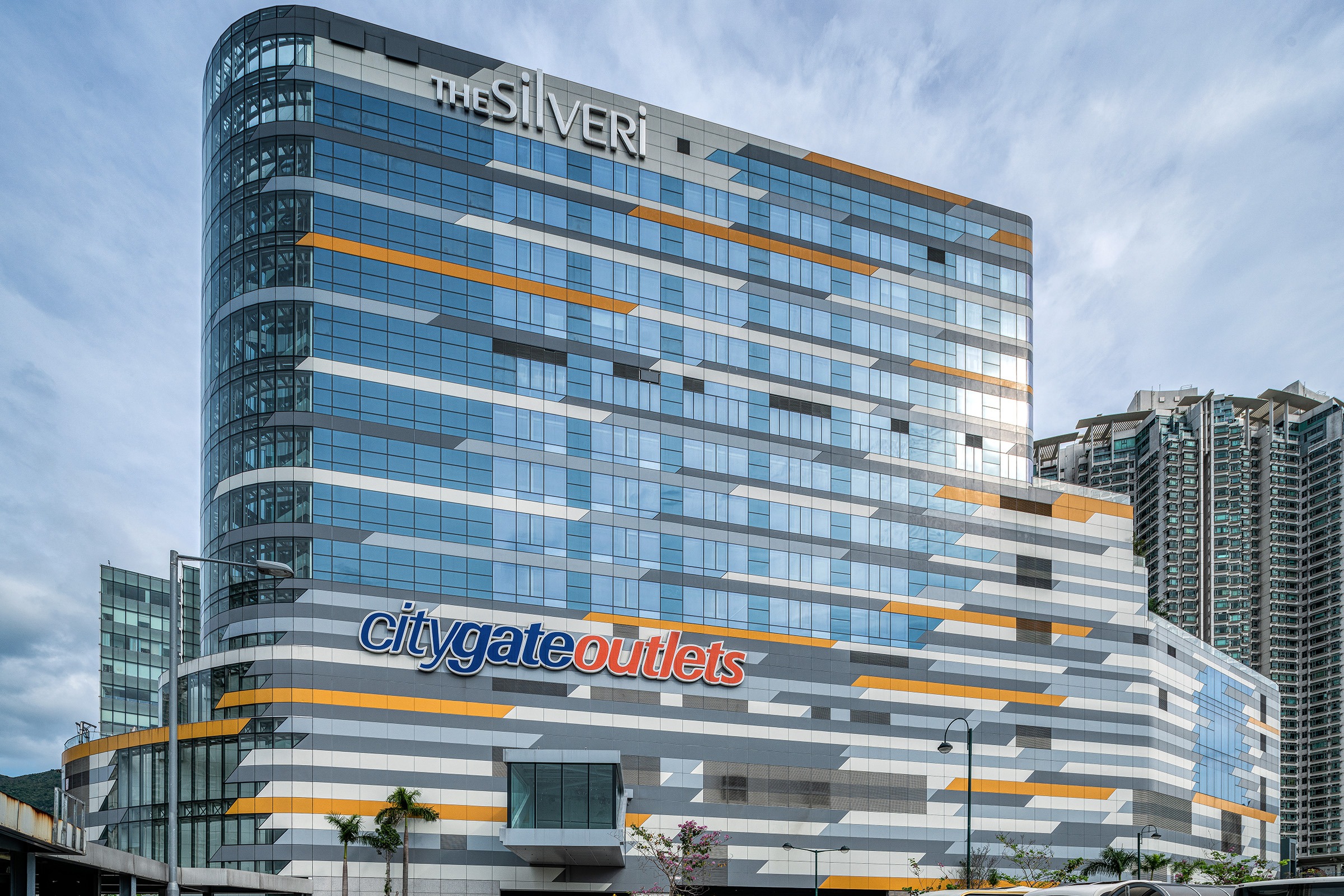 Citygate Outlets New Extension and The Silveri Hong Kong – MGallery
Location
Hong Kong, China
Site Area
10,026 sqm
GFA
43,954 sqm
Client
Newfoundworld Project Management
Built as a one-stop connectivity hub to promote a sense of community, the complex includes an extension of the Citygate mall, which opened in 2019, plus five-star boutique hotel The Silveri Hong Kong – MGallery.

While the superstructure was being built, the neighbouring existing portion of Citygate was under renovation and the public transport terminal below the extension stayed operational, posing a great challenge to the project. As Project Architect, LWK + PARTNERS acted as an essential bridge between all parties to ensure smooth and efficient delivery with minimal disruption to the terminal.

All main entrances are strategically planned to encourage street-level activity and welcome visitors from all directions. Internal circulations are carefully orchestrated for a connected experience between the established and newer portions of the mall.

Part of the building is set back to create an area of landscaped street environment, enlivening the overall streetscape with open spaces for the community.

The Silveri Hong Kong – MGallery takes up the upper part of the building from Level 5 onwards, marking Accor Hotel's first MGallery by Sofitel in the city. Its lobby and interior common areas, designed by LWK + PARTNERS, takes inspiration from the timeless, cross-cultural links between silver and the moon. See the link at the bottom of this page to learn more about its interiors.