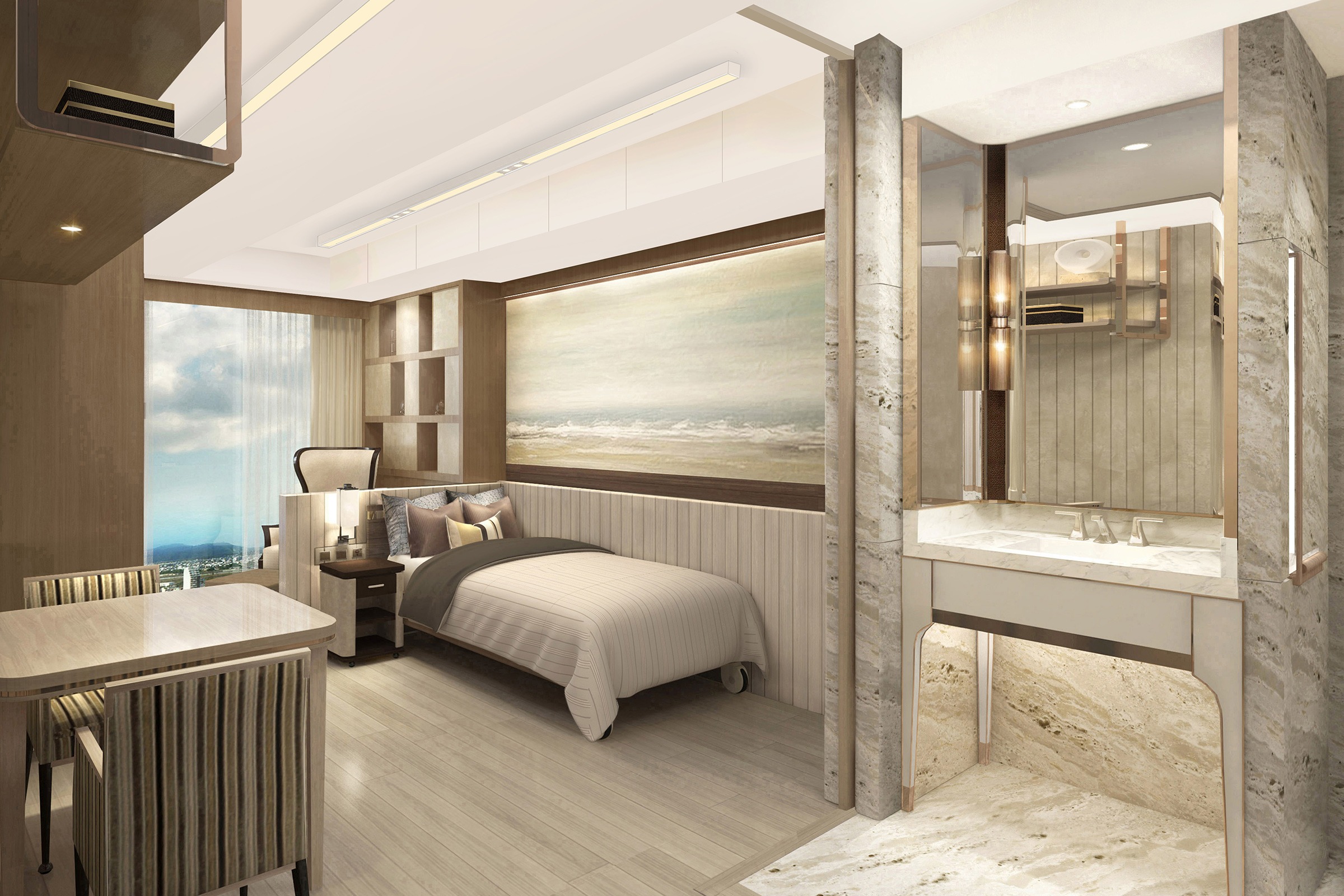 Ventria Residence
Location
Hong Kong, China
Site Area
2,659 sqm
GFA
13,253 sqm
Client
Hong Kong-Macao Conference of Seventh-Day Adventists, Chevalier International Holdings Ltd.
Ventria Residence is conceived as a medi-hotel-like facility with a senior hostel, residential care homes for the elderly (RCHE) plus a redeveloped church building. It offers a combination of living modes with a continuum of quality eldercare and communal spaces for a dignified and fulfilling high-end residential experience.

It comprises a single 22-storey high-rise building, offering 168 units alongside care facilities, recreational and shared social spaces for residents to mingle and interact, promoting an active ageing lifestyle with all-round wellbeing. Functional spaces are strategically placed on different floors, dividing the building into RCHE floors, senior hostel floors and amenity floors. All spaces are vertically connected by a building core to facilitate efficient circulation and operation, maximising the level of convenience for the residents.

LWK + PARTNERS, also as the interior designer of Ventria Residence, deliberately adopts a spectrum of different colour themes across the building for easier navigation by elderly users. Universal design features are designed in response to the needs of residents.

Part of the development includes the revitalisation of a 75-year-old church, which involves conserving architectural features with historical values and reinstalling them in the new space, including four iconic timber trusses taken from Hong Kong's only structural timber pitched roof trusses system at its time, dynamically fusing the old and new.

As a long-time adopter of BIM, LWK + PARTNERS applies it throughout the whole building life-cycle for Ventria Residence from design and construction to operation to boost efficiency, provide timely feedback to tailored care programmes as well as inspire future design for similar developments.

LWK + PARTNERS is the project's Design Architect, Project Architect, BIM Consultant, Interior Designer, Landscape Architect, Lighting Designer and Brand Experience Designer. Brand Experience includes the creation of brand story and brand DNA, brand positioning, and the design of visual identity including all related marketing collaterals. The firm is also responsible for branding its sub-brand Ventria Club.
Winning Awards
Luxury Lifestyle Awards 2021
Best Luxury Architecture (Residential Development) in Hong Kong