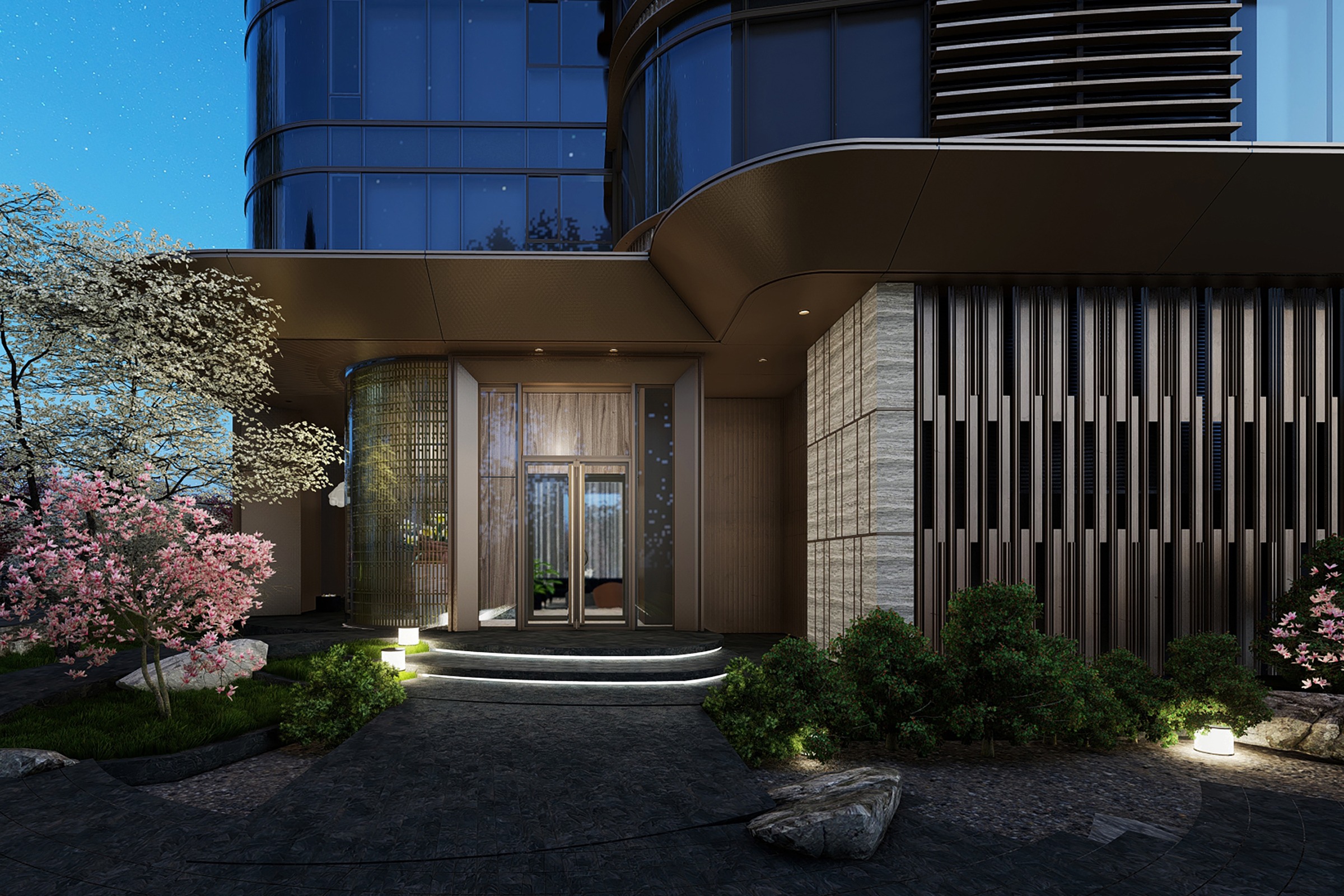 Wuxi Hang Lung Center Residences
Location
Wuxi, China
Client
Hang Lung Properties
Located at the heart of Wuxi, Jiangsu Province, Center Residences forms part of the Phase 2 development of Hang Lung's Center 66 project. Building on the proven success of the luxury retail mall and two office towers at the world-class commercial complex, Center Residences is set to transform the Central Business District into a work-life hub that presents a modern interpretation of this historic city's art and cultural heritage.

The project accommodates two 200m high-rise towers with a gross floor area of around 100,000 sq.m, housing 573 units, and a world-class clubhouse. Adjacent to the property will be the Curio Collection by Hilton-branded hotel offering a total of 106 hotel rooms. The two premises are surrounded by an oasis-like green landscape while divided by a grand central waterfall, giving each other a decent living space.

The architectural design follows a philosophy of "gentle variety", which is to generate subtle changes from the order and create appropriate diversity in simplicity. This has been reflected in many ways: The massing of 2 towers is formed with contrast, one lower but wider, and the other taller and slimmer, standing with altered angles next to each other; The facade language is deliberately designed to be gently asymmetrical, making the towers look differently when the angle changes; Building plans and elevations also vary between floors to allow diverse apartment layouts. In the end, connections are built between such a variety of design elements to form a unified whole.

Elegance is found in architectural details as well: An open-joint system is used on curtain walls to minimize gap width between façade panels; Aluminium profiles are added to accentuate horizontal language and serve as ice stopper; Operable windows use push-open type to ensure the light reflect on elevation is not distorted when the windows are open; An "infinity pool" levers out from the height of 190m from the ground, with a transparent glass bottom at its overhang part.

The architects incorporate other technical aspects successfully in design and will deliver this high-standard project in the coming year.

Winning Awards
Muse Design Awards 2023
Architectural Designs - Residential - Gold Winner